Sergei Brin, co-founder of Google and eighth richest person in the world, is accelerating the takeoff of his new great project: the largest aircraft on the planet.
According to information published by El Confidencial, Brin's company, "LTA", is finalizing its first state-of-the-art airship, the Pathfinder 1. This first version will not be the largest or most powerful, but a first prototype manufactured to test some of the technologies that the Brin team is developing.
Pathfinder 1 will be approximately 72 meters long and will use conventional batteries and 12 electric motors to carry 14 passengers. Brin's plans go way beyond Pathfinder 1, which will end up looking like a toy ship next to the final version of the airship.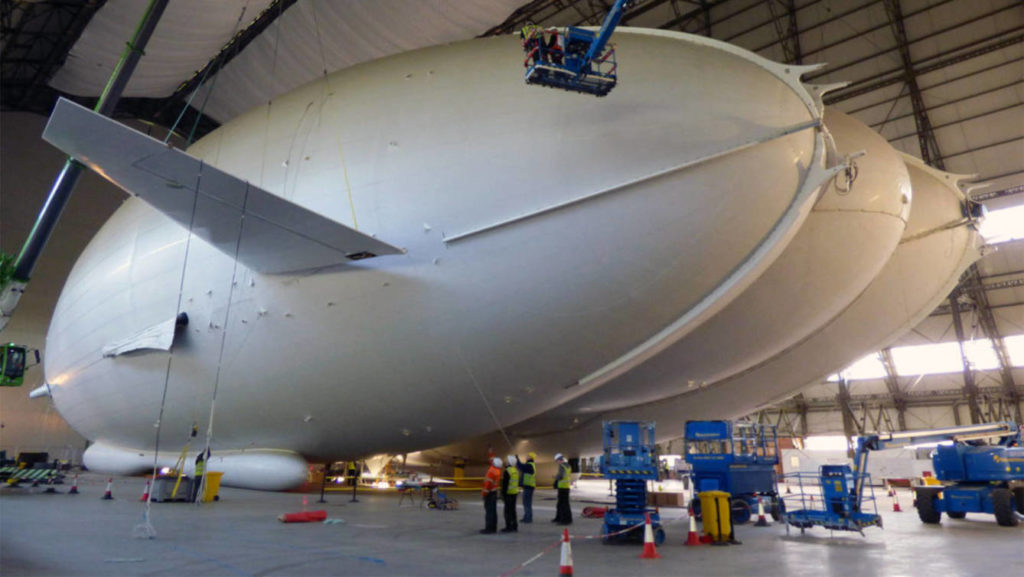 Brin's goal is to create the largest flying machine in the world, with a length of about 198 meters. This would be more than twice that of the world's largest aircraft – the Antonov An-225 Mriya (84 meters) – and the HAV Airlander 10 airship (92 meters).
Nevertheless, in addition to this titanic size, just below the 245 meters of the Hindenburg, LTA wants its aircraft to have the most powerful flying electric generator ever created, a hydrogen cell capable of providing 1.5 megawatts of power. Right now, the largest battery in this class only generates 0.25 megawatts. This energy capacity is necessary for the ultimate goal of LTA: crossing enormous distances with heavy loads from its bases in California, Ohio or Nevada.
A secret aircraft?
Not much else is known about the design and technical characteristics of LTA's aircraft, which are still a closely guarded secret. Only the mission and some pieces of the technology that are patented or suggested in job postings have been leaked.
In fact, Brin's company currently has a large number of open positions ranging from test technicians and materials engineers to programmers and a hydrogen program manager. The latter will be in charge of directing the development of that vital hydrogen cell to meet its operational specifications.
Related content: Maritime transport sails towards electrification
Meeting the objectives of transport capacity and autonomy are crucial to fulfill the mission that Brin wants to give these machines: to bring aid to areas affected by humanitarian disasters at a very low cost.
According to Brin, LTA will be in charge of providing a global aid distribution system to its foundation dedicated to assisting in these types of disasters, called Global Support and Development (GSD), whose offices are conveniently close to LTA's in Mountain View, California.
It has also been aired that LTA's airships will not be like the Hindenburg, the largest aircraft ever built alongside its twin, the Graf Zeppelin. The Hindenburg was destroyed in flames on May 6, 1937 over the fields of Manchester Township, New Jersey, killing 35 people on board plus one member of the ground crew.
Read also: Hitachi joined forces with HyperloopTT to create a railroad capable of magnetically levitated
The European Union and Airbus are investigating this technology to replace petroleum-based propulsion. Its main competitor, Boeing, is more cautious and says that we will not have hydrogen planes until 2050.
If successful, LTA's efforts could change long-distance transportation. Especially since the new generations seem to favor the return to an old means of transport that, although slower, is much more sustainable and spacious than current airplanes.
Written by I Jhonattan González