A new page in sustainable motorsport history will be written when the eSkootr Championship premieres as the first electric scooter category. Jordan Rand is one of the riders testing the eSkootr with her talent. Her history as a model, however, draws attention for her arrival.
Rand already has experience as a SuperBike rider, though she now face a totally different challenge when she gets on an electric scooter as a testing driver in the class developed by a group of drivers from Formula 1 and FIA Formula E debuts.
The model has featured at high-profile events, such as Altuzarra, Louis Vuitton and Coach, and now she'll suit up to take on the electric speed challenge offered by the eSkootr Championship. "I love that there's a real diversity in sports, not just for people of color, but also for different athletic backgrounds," Rand told Hypebae.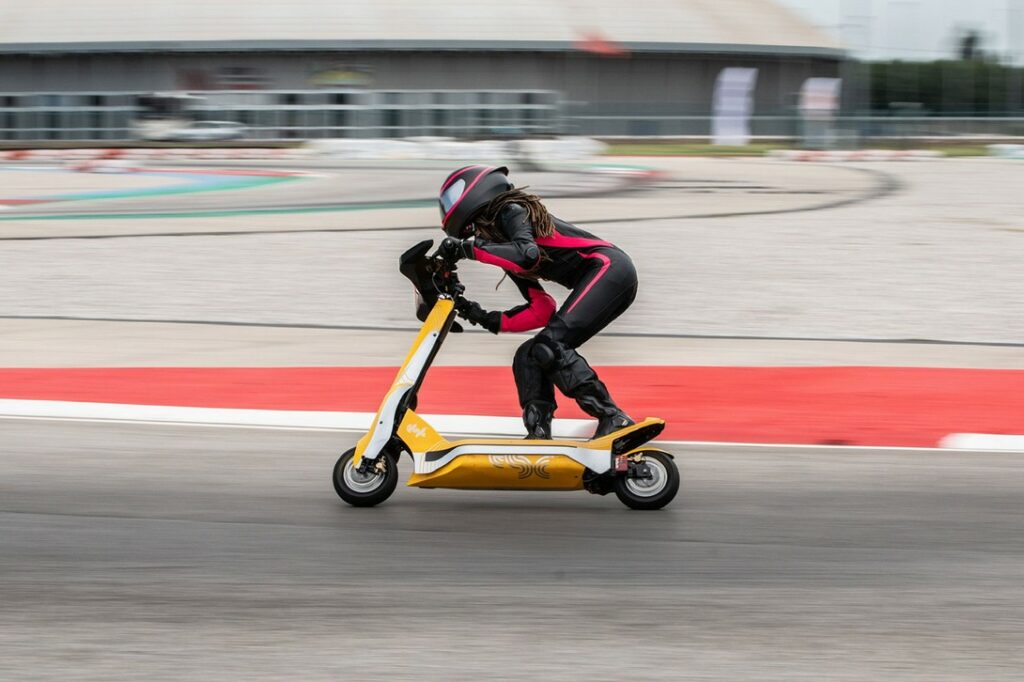 Related Content: One of the Most Influential Woman in Sports Content Joins the eSkootr Championship
You shouldn't be fooled by her modeling profession, as Rand is quite an athlete trained to take on this challenge. She was a track athlete and ice skater in the past, so high-performance sport has always been present in her life, and 100% electric scooter will be no exception in case she would be selected.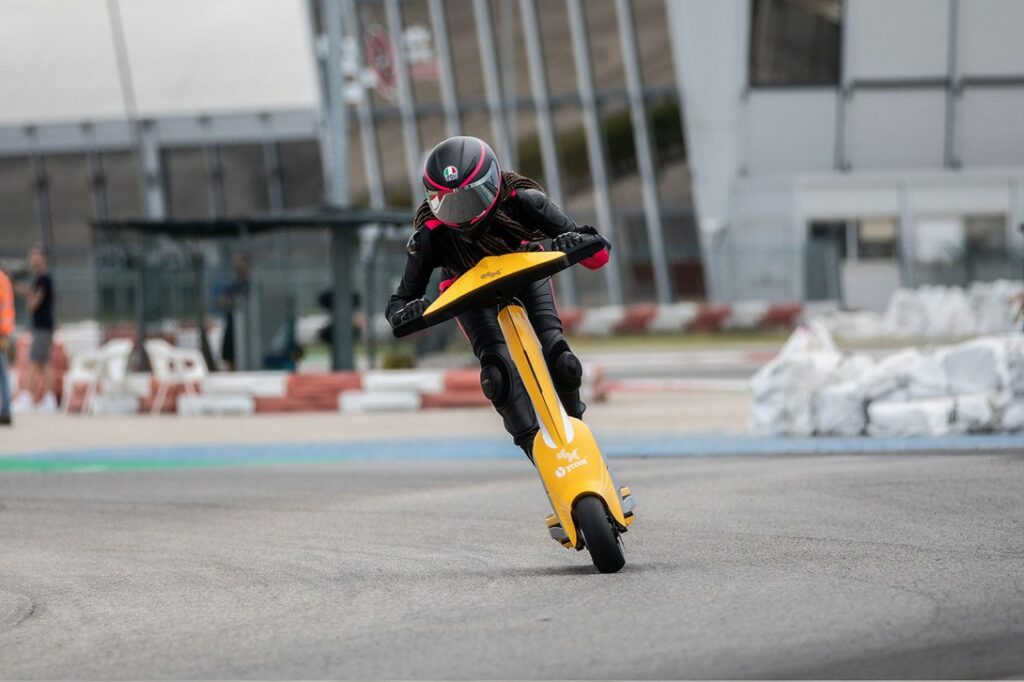 One of the non-sporting advantages offered by the eSkootr Championship will be the promotion of sustainable micromobility safely through these types of vehicles, increasingly seen in the streets of major cities around the world, and projected to continue to grow in the future.
Jordan Rand in Detail
"The eSkootr races, however, filled me with hope. It was an opportunity to become a professional racer, while actually having the opportunity to fight," said Rand, noting that this championship is a new sport, so all riders on the grid will be under a learning process.
Finally, one of the most important factors that led the model to race at the eSkootr Championship was the category's diversity regarding race, gender and willingness to accept athletes from different categories, such as motorcycling, water skiing, skiing, etc.
Redacción | Ronald Ortega