The E1 Series will debut as the first 100% electric category at maritime competition level. For this they have gone through a long road of preparation, design and testing in order to reach the RaceBird, the boat to be used for racing in various parts of the world with the best scenery while the speed is present.
However, the E1 Series was prepared virtually through a competition that brought together several pilots who had the opportunity to show their skills aboard the RaceBird, being Lewis Appiagyei the winner and owner of the fastest virtual lap, managing to be felt in various scenarios and social networks.
Appiagyei stopped the timer in 00:51:54 to take a lead of over 4 seconds on his closest challenger in just his second attempt. However, his performance is no coincidence, as he has a long track record in the automotive world to back up the merits he achieved so far.
Related content: RaceBird, The futuristic, fully-electric racing boat
Lewis Appiagyei, a racing whiz kid
Having set the fastest time in the E1 Series virtual lap on the RaceBird allowed Lewis Appiagyei to expand his name on social networks and news sites far beyond what it already was, as this young driver holds the Guinness World Record for setting a simulator record at just 10 years of age.
A London native, Appiagyei wants to reach Formula 1 to make history in the highest category of world motorsports, although after setting the fastest lap in the E1 Series he has not ruled out participating in the competition, first for what he was able to do there virtually and second because of the futuristic and technological aspect the category shows at first glance.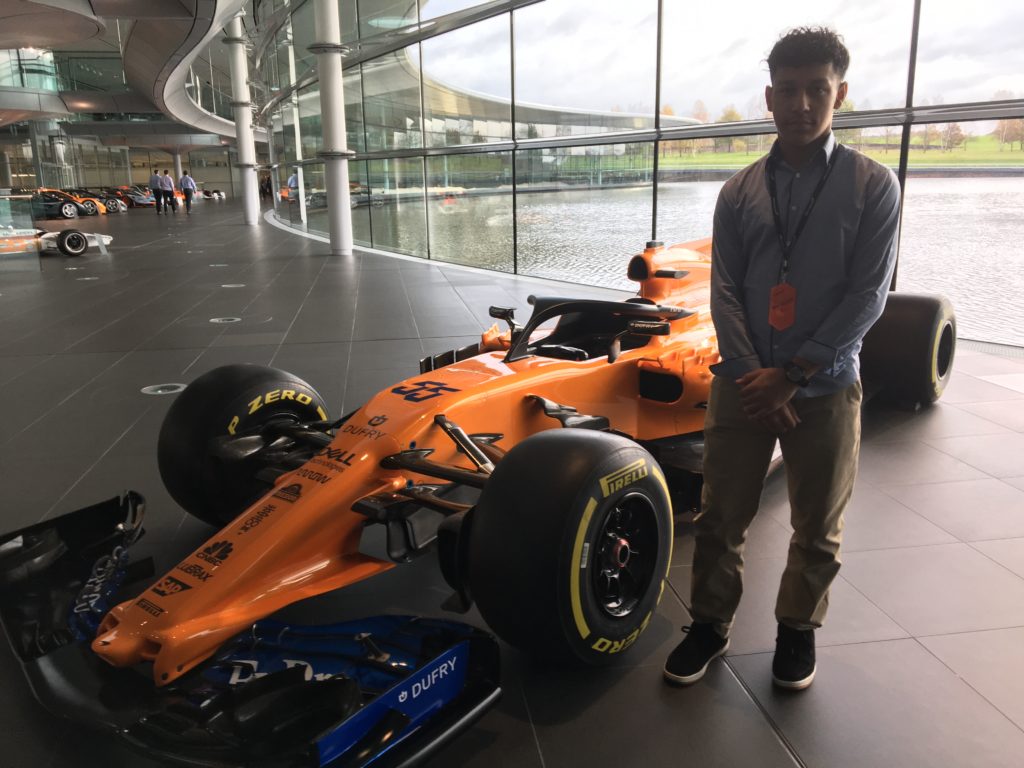 Let's remember that driving the RaceBird is not easy, even virtually. Its characteristics and technical specifications speaks for itself: 50 knots of power and an aerodynamic design to offer the maximum possible lift on the water, resulting in a speed of 93 kilometers per hour or 60 mph.
With this sea beast as a vehicle, the E1 Series plans to take its excitement, action and adrenaline to different locations around the planet with incredible landscapes where 12 teams will compete against each other for maximum glory, and at the same time be committed to sustainable mobility through the electrification of the category.
Written by | Ronald Ortega