Important efforts are being made by technology companies to bring to the market new flying vehicles powered by alternative energies to fossil fuels. Specifically, it is an eVTOL, an electric aircraft with vertical take-off and landing, which aims to revolutionize urban air mobility, since it does not need a runway to park or leave thanks to its electric propellers.
In this sense, the German company Lilium, with the Spanish firm Aernnova, is working on an ambitious project to develop a car that will take to the skies and make an impact on sustainable urban mobility.
The mastermind of the project is the Teutonic company, but it will be the Iberian Aernnova that will be in charge of the design and manufacture of the "flaps" or propulsion assembly system.
Read also: DS Techeetah Invites Vettel to Test Electric Single Seater
This structure will be placed at the rear of the wings and canard planes (a smaller, fixed wing placed in front of them) and thanks to their design they offer energy efficiency and a lower noise profile, while providing greater control in all phases of flight.
The name of the aircraft is Lilium Jet, which will have the aforementioned modular and scalable system to the needs of each client, and apparently will be made of a lightweight material such as epoxy reinforced with carbon fiber.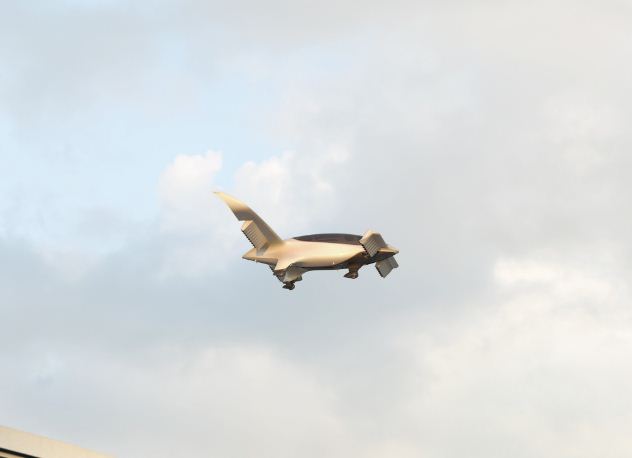 The Companies' Route
Both Lilium and Aernnova have several technological projects to their credit. The Germans specialize in aircraft, and have already worked together with companies such as Airbus, Boeing and Embraer to provide them with aerostructures.
For their part, the Spaniards are a reference in the design and manufacture of metal and composite structures in the aerospace sector, which makes them the perfect partner.
"For us, it is important to collaborate with the best aerospace suppliers and take advantage of their expertise," said Lilium's COO Yves Yemsi.
In the same vein, Aernnova CEO Ricardo Chocarro noted that this all-electric aircraft has the opportunity to change the aviation industry in a positive and sustainable way.
"The development of eVOLTs could completely change the way we transport ourselves and it may happen that they become the flying cars of the future that we have idealized so much," he added.
It should be noted that the project of this type of vehicles is not limited to mobility plans, but there are also projects for sports competitions such as Airspeeder.