When hearing or reading Lucas di Grassi's name, many people quickly visualize the former Formula 1 driver and current ABB FIA Formula E (FE) participant. However, the legacy he left on the category extends far beyond simply driving a car, even beyond single-seater electric cars.
Recently, the Brazilian confirmed his presence in the category for another season, but this time he will be representing ROKiT Venturi Racing, clearly fighting for the championship alongside Edoardo Mortara, putting an extra sparkle into Formula E.
From day zero, di Grassi has been part of the competition as a legendary driver and ambassador for sustainability, not only in FE but outside of it. "What I liked from the beginning was the core purpose of motorsport, to inspire and develop technologies. Formula E is doing this with their transition to electric mobility in general."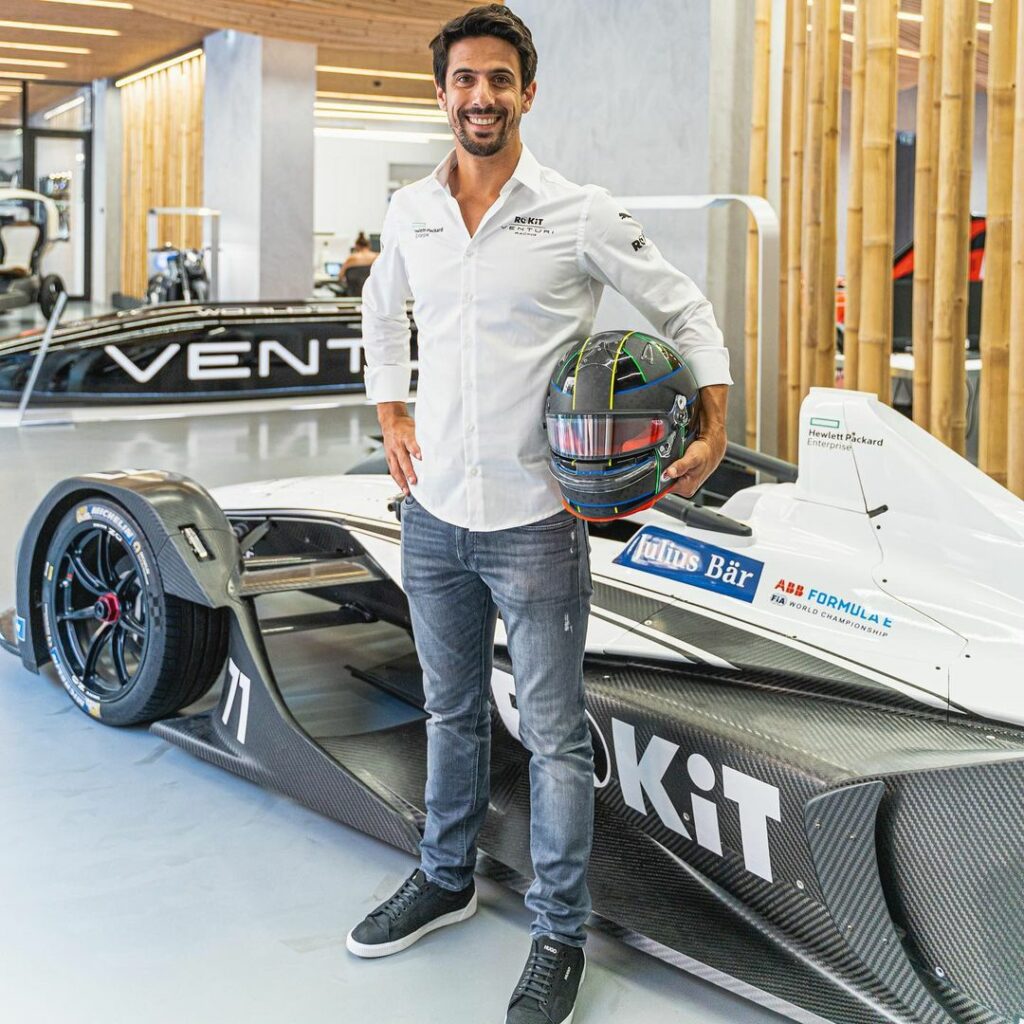 "I really love the meaning behind it, besides the sporting side, all the cities, the locations, the race format. It's very competitive."

Lucas di Grassi
His talent on asphalt has taken him through a series of categories where he experienced different sensations, but he knew how to adapt to each one of them until Formula E finally knocked on his door with Alejandro Agag. In addition, his commitment to every action is part of his success.
"I work really hard, I am very committed to my profession. This has been true since GoKarts. In fact, when I'm not racing, I work on quite interesting projects, which demands a lot of time out of my routine, but it's something I love to do. I like to build things, to see companies growing, like Formula E, for example."
Related content: He's in! Lucas di Grassi to stay in Formula E with ROKiT Venturi Racing
Lucas di Grassi's motivation
Lucas di Grassi has a big goal which makes him wake up every morning with extra energy to go through his day to day, and it precisely involves all the sustainability issue. "Having the potential to see the effects of building a better future for everyone. With Formula E, I am really attached to this vision and mission. Whatever we are doing while having fun driving cars has a real long-term impact, which is the transition from fossil fuels to electric mobility."
Also, the Brazilian confessed that his greatest influence has been Ayrton Senna, a driver who changed the way of racing with his talent and passion, but unfortunately, fate brought a cruel end to his life when he passed away during the 1994 San Marino Grand Prix at Imola after crashing on the Tamburello curve.
"My idol has to be Ayrton Senna because he had such an impact on Brazilian society in general. I think that changed my thought to say: 'Ok, I can do motorsports, make an impact on people and see that this is bigger than just racing. This has an added value in motivation, purpose and technology."
Written by | Ronald Ortega