Formula E already knows what it's like to maneuver and make on-the-fly adjustments to its calendars. The COVID-19 pandemic was a headache for the category in this area, but now other hurdles have also presented themselves in the midst of Season 8.
The E-Prix in Vancouver, Canada, scheduled for July 2, was called off after the organizers of the event reported that permits were not received from the city authorities. The postponement meant a great frustration because a great festival had been prepared for the fans, who will have to wait until season 9 to enjoy the event.
Given the situation, Formula E managed to fill the vacancy and will move to the Circuit International Automobile Moulay El Hassan in Marrakech, Morocco, an inclusion in the line-up that will mean an important change at a logistical level, since the electric single-seater series had planned to travel from Indonesia, after the Jakarta E-Prix, to the American continent by crossing the Pacific.
Read also: ABT may have a Verbal Agreement with Robin Frinjs for the Gen3 Era
It was considered that the Vancouver event would be replaced by a double day in Jakarta, but the championship's top management rejected the proposal due to the lack of experience of the Indonesian metropolis to host the sporting event.
As with any event of this competition, it will feature the excitement of the so-called Allianz E-Village, the immersive festival for fans offering entertainment, exploration and innovation.
An Old Known
The Moroccan city already knows what it's like to host a Formula E race. It had its debut in season 3, in 2016. After its debut in the competition in November of that year, the Moulay El Hassan International Circuit has hosted three other competitions in 2018, 2019 and 2020.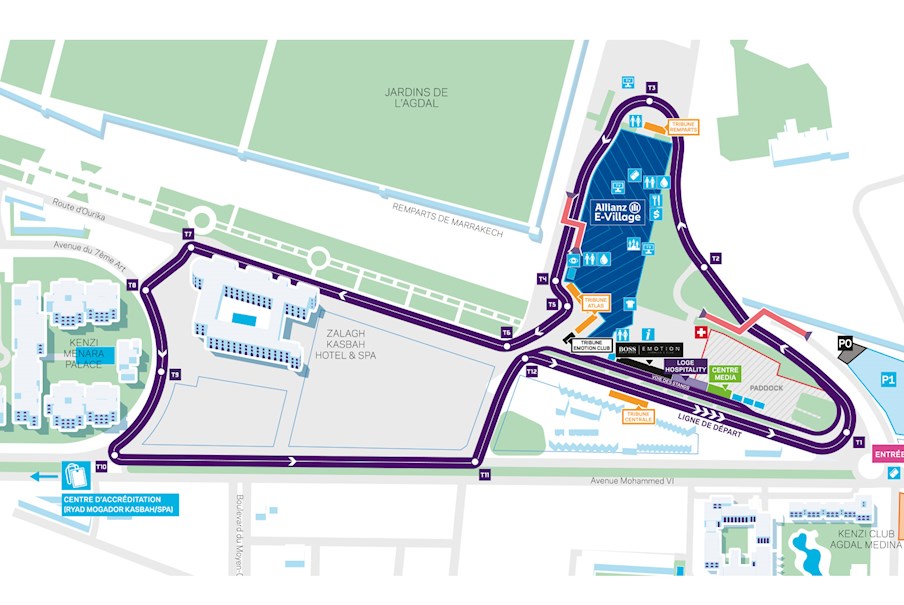 The last winner of the event in those latitudes was Portugal's Antonio Félix Da Costa, the first of three consecutive wins for the DS Techeetah driver that laid the groundwork towards the title he won that season.
The rest of the calendar remains unchanged, with two weeks between New York and the London E-Prix at the ExCeL center, before the championship heads to Seoul for its final double-header of the season on August 13-14.
Written by I Jhonattan González