Marta Garcia (Prema Racing) made it two wins from three to put herself within touching distance of becoming the first ever F1 Academy champion. With the result of Race 2 meaning that the title would be decided in Austin, Garcia started in P3 as she looked to further her gap ahead of Hamda Al Qubaisi and Léna Bühler.
The Swiss driver started on pole for the race ahead of Rodin Carlin's Abbi Pulling. The Brit had a troublesome start, falling two places as she was swamped by Lola Lovinfosse and García. The #15 PREMA car got the best start of all, launching into P2 and beginning her hunt of Bühler.
It wasn't long before the Spaniard, who also won Race 2 earlier today, was past the red-liveried ART Grand Prix car and storming off into the distance, establishing a lead of 1.5s within the first five laps. Meanwhile, her teammate Bianca Bustamante went off on Lap 7 and fell to the back of the field, ultimately finishing in P15.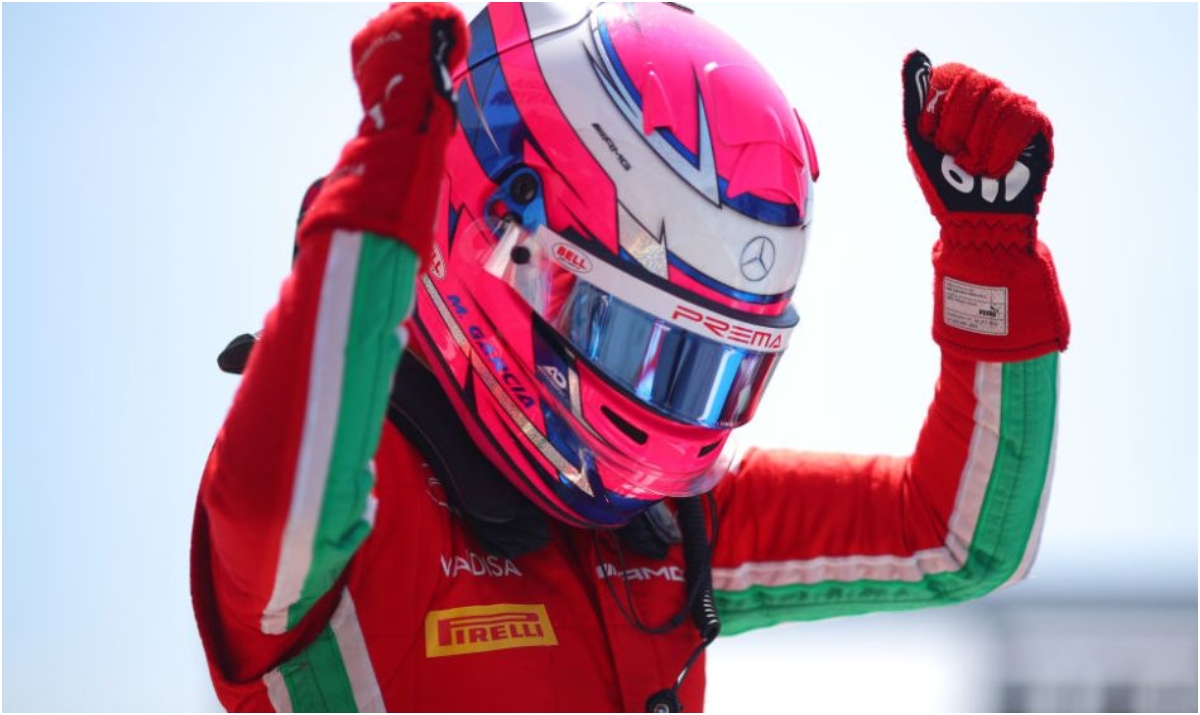 Related content: Formula 1 Teams to Feature a Female Driver in F1 Academy with Unique Liverie on their Single Seaters
Garcia Exhibits Her Talent
With the front three of García, Bühler and Lovinfosse settled into position, action was still happening further down the field as MP Motorsport's Emely de Heus went wheel to wheel with Campos Racing's Maite Cáceres down the home straight to move into P8 on Lap 12.
The glory however would go to García who, with the pressure on, secured her second win of the weekend and gave herself a 48-point lead at the top of the standings. P2 for Bühler moved her up to P2 ahead of MP Motorsport's Hamda Al Qubaisi, while Lovinfosse, in her home race weekend, secured her second podium.
"It feels really good, honestly, I was a bit emotional after the race in the car. It has been a really hard few days particularly working on sector 1, but when you see the improvement it is really good. Race 2 I won, Race 3 I won coming from P4 with a mega start. Two fastest laps on the races also and I am really happy", said García.