The Marrakech E-Prix meant the resurgence of Edoardo Mortara in season 8 of the Formula E World Championship. The ROKIT Venturi Racing driver had featured in the early stages, but as the tournament progressed he had negative results that relegated him in the standings.
With his solid performance in the last round, Mortara has a lead of 11 points over his closest challenger, Jean-Eric Vergne, a stretch that does not represent a scenario to be confident given the volatility of the electric single-seater series.
In statements during a press conference, the racer assured that he does not attach importance to the lead and stresses that the most important thing is how the championship ends.
Read also: Renault Starts Mass Production of Second Electric Engine
"Of course it's good to be leading, because it means you are in the best position for the next races. However, the road is still very long and we have some heavy race weekends ahead of us," he explained.
"You have to put the win behind you and start working on the next race. The steps are almost always the same and the first one is to analyze what you did in the last race weekend," he added.
Team Credit
ROKiT Venturi Racing is one of the teams that has competed in the electric category since its first season and was known as a mid-table one, obtaining its best result-a sixth place in the Constructors' Championship-in the second campaign.
"Motorsport is not an individual sport," he emphasized. "Results always depend on a package made up of the team, the car and the driver." "It's difficult to get results if the team doesn't make the right decisions, if the car isn't competitive or the driver doesn't perform well," Mortara maintained.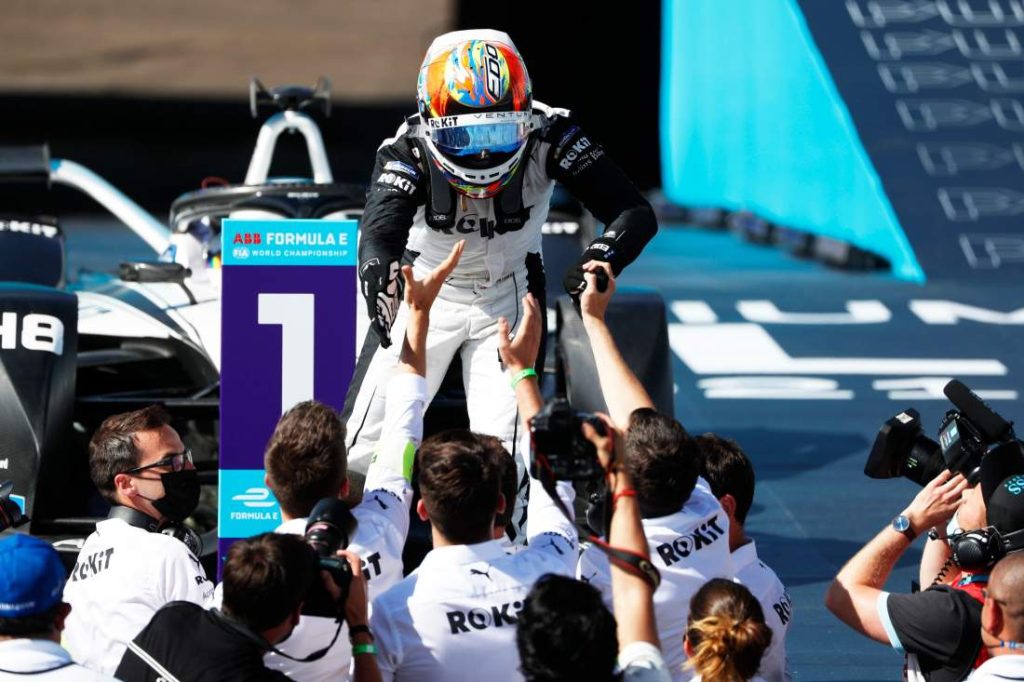 For the Swiss, having good results, especially for an underdog squad, requires everyone involved in the project to do their bit.
Mortara and ROKIT will have a busy schedule in the coming weeks with New York, London and Seoul on the calendar, representing six races on three different continents.