eSkootr Championship has had as a principle to spread gender equality. Since its inception, this was one of the factors where they have been more emphatic, therefore, much of the grid is made up of women with enough talent to be on track, as well as men with experience, are in the same situation and equal conditions.
However, women are not only on the track, but also at the helm from the outside, such as Stephanie Carlin, Carlin's Team Principal, who is the first woman to hold this position in the history of the championship, where she stands out so far for leading the drivers' and eSC teams' standings.
In the drivers' section, Anish Shetty leads with 52 points despite the fact that he has not won a race (yet). However, he has been consistent during the two rounds contested so far in London and Sion, respectively. In terms of teams, Carlin figures at the top with 93 units.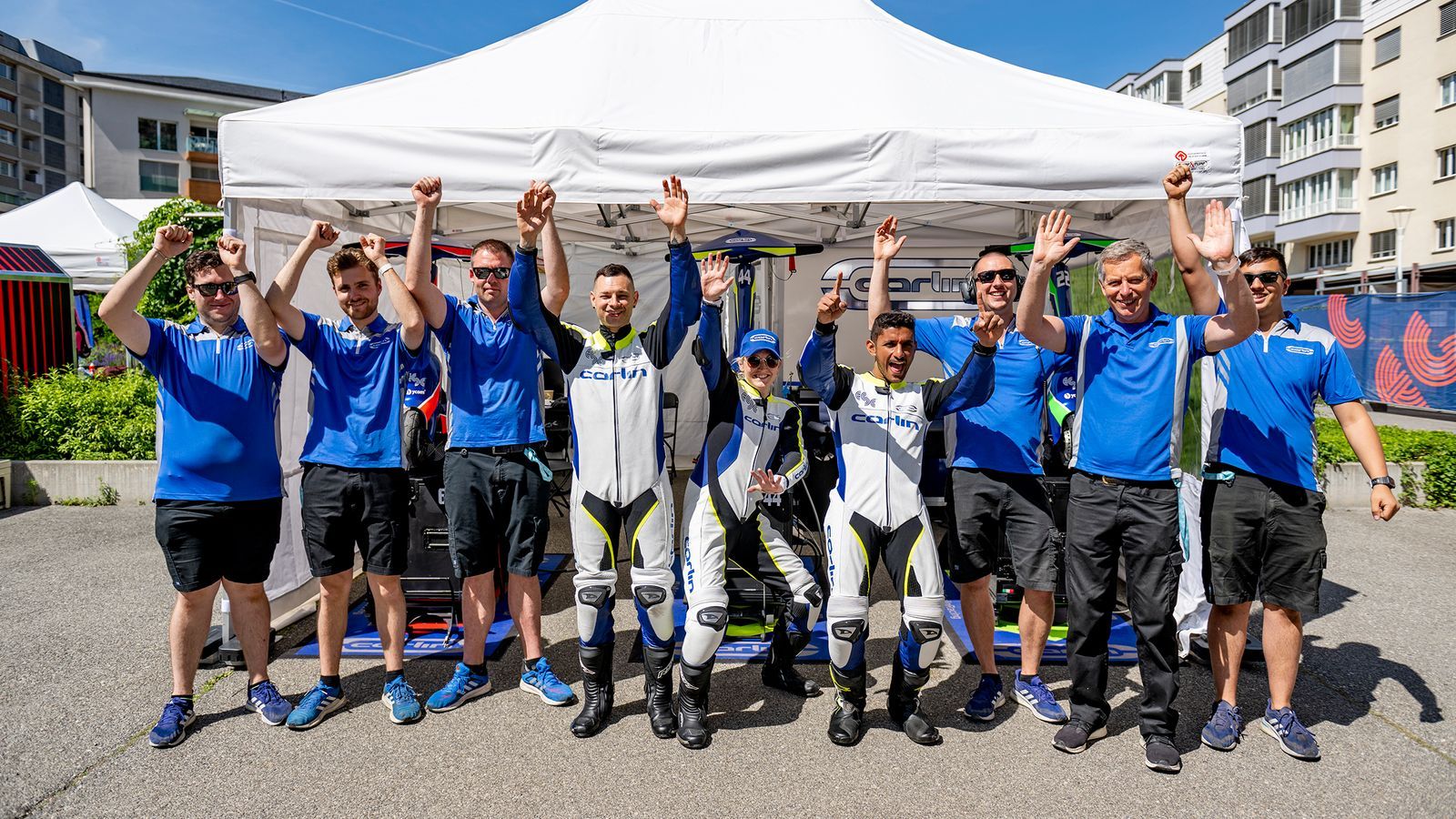 Related content: Getting to Know the eSkootr Championship Drivers: Anish Shetty
Stephanie Carlin in Detail
Carlin, revealed why she joined the adventure of participating in eSkootr Championship, being the first team to confirm their entry. "eSkootr Championship is a new form of motorsports that is sustainable, accessible and genuinely gender neutral. We identified an opportunity to get involved early on and are proud to be part of the series," she told the eSC press department.
On the other hand, she also detailed knowing Khalil Beschir for a long time, who maintains a close relationship with the team. That and the personalities in charge of the series such as Hrag Sarkissian, Alex Wurz and Lucas di Grassi were among the compelling reasons for joining the eSkootr Championship journey.
Also, she explained why they selected Anish Shetty, Nicci Daly and Danny Skinner as the team's official drivers. "We chose three who are really dedicated to what they do and what really stood out for us, and why we have benefited so much, is that all three of our riders are very professional."
"They're at a level that we would expect from any of our riders on our other teams. On a race weekend, we work very hard with them to help analyze the data and look for areas to improve," Carlin stressed.
Written by | Ronald Ortega