An iconic brand like McLaren, multiple winner in Formula 1 and all existing competitions in World Motorsport, has experienced the complexity and difference of Formula E with other tournaments.
NEOM McLaren and its drivers are looking to adapt in their debut season, in a bid to remain in the Olympus of motorsport and be at the forefront of the new sustainable era in these championships.
At the last race in Monaco, the team had its worst weekend so far in the ABB FIA Formula E FIA World Championship, with Jake Hughes retiring on the first lap, while Rene Rast finished 17th and 13th respectively in the two rounds.
Read also: New Zealand Drivers Set the Standard in Formula E
Everything on Track
Hughes had the best possible start on Saturday morning in Monte Carlo, as he inherited the Julius Baer Pole Position after a penalty suffered by Nissan's Sacha Fenestraz.
The Brit started strongly but was unable to run with those around him, despite being able to live with his average speeds and energy levels until the late Safety Car cpmplicated things.
The title contenders ahead with Porsche and Jaguar power ultimately too hooked up for the McLaren driver to capitalize on his grid start.
"Overall, it's a strong result for the team, finishing P5 to get the points in Monaco," Hughes said. "You'll always be disappointed if you qualify on pole and then can't finish the race with a podium, but we've also secured three valuable points from the qualifying session."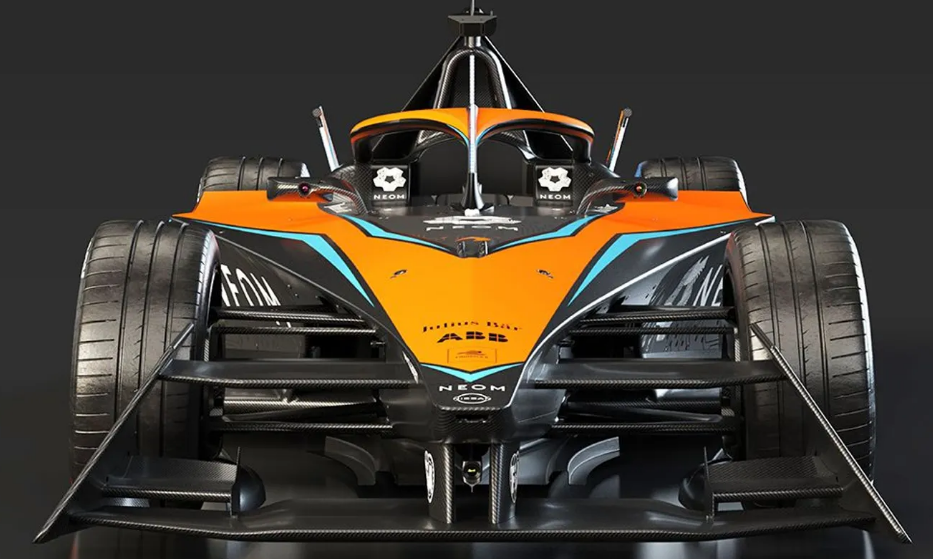 "The racing we are seeing at the moment is competitive and aggressive so just surviving the race is a positive thing. We now move on to Jakarta where we will be looking to be as strong as we were in Monaco," he added.

Team Principal Ian James was pleased with the performance, although he believes the squad is capable of better results during the championship.
"Monaco is always a very special place to race and the pole that Jake achieved is a real milestone for the team. It was also great to see three Nissan-powered cars at the front of the grid," he explained.
James assured that the team will continue to push for improvements throughout the rest of this season, and that they will start to see results at the next stop in Jakarta.