The Formula E Season 9continues to generate important movements at NEOM McLaren. Days after the departure of Rene Rast, the team extended the contract of Jake Hughes, who will be behind the wheel for the tenth season.
Hughes went from his role as a reserve and development driver with Mercedes-EQ in Seasons 7 and 8 to an impressive rookie campaign in Season 9, qualifying third on his debut at the Mexico City E-Prix in January and finishing fifth in the race.
The 29-year-old then secured the team's first Formula E podium in Diriyah, before doubling his pole tally in Monaco.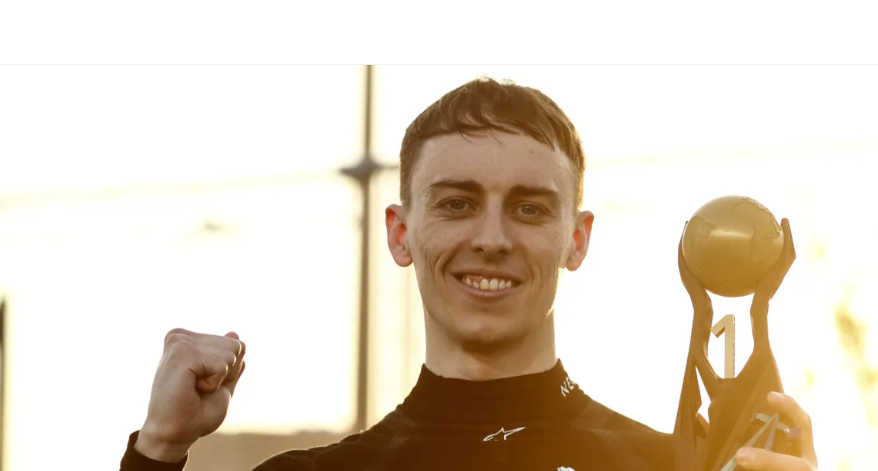 Feels at Home
"I'm very happy to stay with the NEOM McLaren Formula E team for Season 10. It's been my home for several years and I've loved every minute of it. We had a bit of a mixed season, but I had a lot of personal achievements," Hughes said.
He noted that he hopes to build on next year with the team and fight for wins and podiums, which has him highly motivated heading into the first decade of the electric single-seater series.
Read also: Rene Rast Leaves NEOM McLaren
Ian James, Managing Director of NEOM McLaren Electric Racing and Director of NEOM McLaren Formula E Team, expressed his excitement at being able to share in Hughes' contract extension.
"While we never had any doubts about his performance, he impressed the team and the paddock in general with a great rookie season. Jake's commitment to the team and Formula E is outstanding. I can't wait to see what the future holds for Jake and the NEOM McLaren Formula E team," he added.
"I am delighted that Jake will remain with the NEOM McLaren Formula E team forSeason 10," said Zak Brown, CEO of McLaren Racing, for his part.
"As we expected, Jake has proven to be an exceptional talent, delivering some solid results for the team. in 2023, including two pole positions. As we look forward to Season 10, I'm excited to see what Jake and the team can achieve," he concluded.