Having a good lineup of drivers is not enough for a successful role at a competition, as a balance between who is in and out of the car is necessary. NIO 333 faced a series of changes in its management structure for season 8 of the ABB FIA Formula E with the intention of arriving in the best possible way.
First of all, Alex Hui will be the new Team Principal after his previous role as Executive Director, followed by Russell O'Hagan as Director of Operations and Deputy Team Principal, while Gary Reynders will be Chief Mechanic, Matt Beers will be in charge of Race Engineering and finally, Vincent Wang will remain as CEO.
Hui has been part of the British team since 2016, starting as a consultant and later as Executive Director. "It is an honor to accept this new position. I look forward to prepare the team for the new Gen3 era of Formula E with Vincent and Russell, while helping to deliver the best performance of NIO 333 for the upcoming season," he said.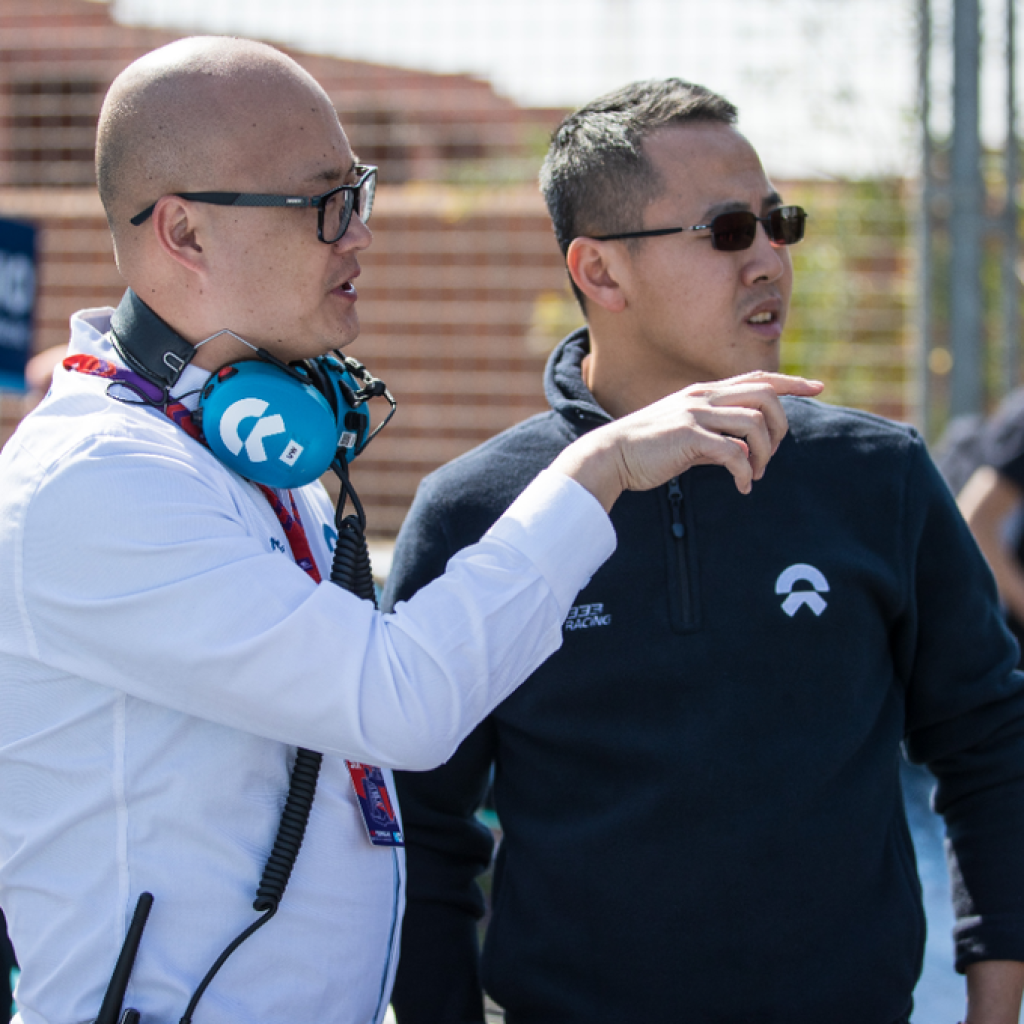 Related content: NIO 333 revealed its car design for Formula E season 8
He also revealed that the entire structure is going through a process aimed at taking the team to the front of the grid, something that could take some time depending on the car's performance. However, along with all the staff, he expects to work closely together to achieve their goals, while developing new practices and sustainable technologies.
On the other hand, O'Hagan will serve as an experienced engineer with 20 years of motorsport background, who was excited about NIO 333's progress towards Gen3 as they settle into the team's new headquarters at Silverstone. He also commented that they expect to see the results of the fruits of their labor from the very first moment, that is, when the car rolls in Valencia during pre-season testing.
About NIO 333
The NIO 333 Formula E team has participated (under different owners) on the FIA Formula E Championship since its inception and won the inaugural Drivers' Championship title as Team China Racing in 2015. '333 Racing' partnered with the team in September 2019 and entered the sixth season of the all-electric racing series as Team 333 FE with NIO, a global smart electric vehicle company, as the lead partner.
The new organization is fully managed and operated by motorsports management company, Shanghai Lisheng Racing Co Ltd in China, while its European subsidiary responsible for Research and Development, Technical Support, Marketing and Media, is based in Oxfordshire, UK.
Written by | Ronald Ortega