Like a composition made by Beethoven, Porsche made a creation very out of the ordinary and today is giving results: it is its Taycan Turbo S model, a creation that thanks to the delicacy in the unification of its pieces, has managed to shine in the elite, setting a couple of Guinness records.
In the Porsche customer magazine, called 'Christophorus', the German brand has highlighted the mechanical operation of the Taycan, emphasizing its penchant for the permanent magnet synchronous motor (PSM), an option that they describe as "more profitable" in comparison to asynchronous motor (ASM).
"The hairpin winding is key in electric motors," says the writer of the article Peter Weidenhammer, emphasizing that this system, unlike other somewhat common, the aforementioned technology uses a process of assembly based on conformation; very different from processes that take copper wire from an endless coil.

Read also: Apex H2: this is the electric motorcycle with a hydrogen battery that Segway would debut in 2023
When thinking about the Taycan, the responsible engineers undoubtedly thought of a race car, a fact that is reflected in its two constant voltage synchronous motors, key to powering the sports car's 800 volts.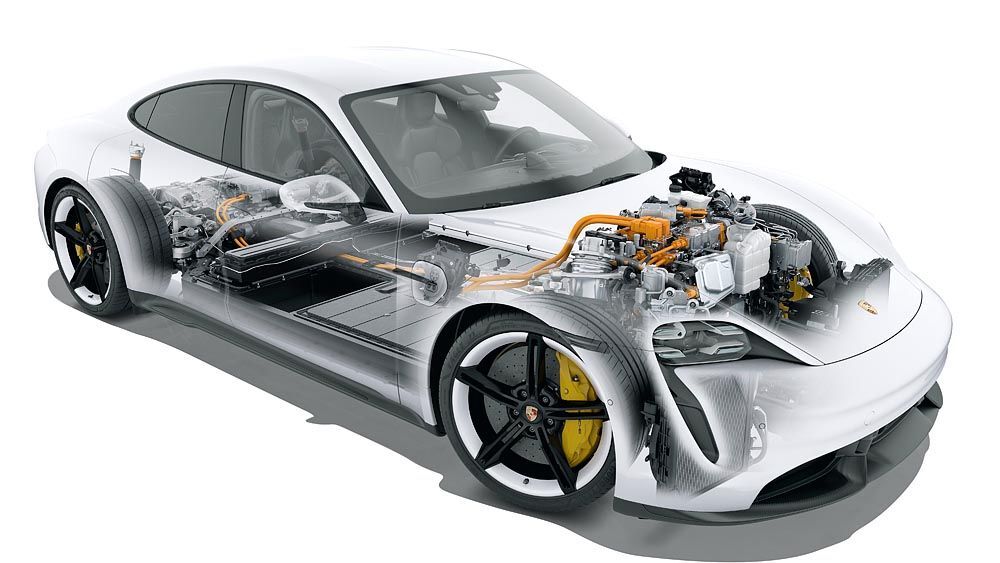 What differentiates Taycan
According to the writing, the Porsche Taycan is the only electric car that has a two-speed gearbox on its rear axle, which is complemented by a front axle that receives its power through a single-speed planetary gear.
Guinness record
On March 17, the Taycan Turbo S reached a Guinness record at the Autodromo Las Américas, in the Dominican Republic, achieving the best speed (208.79 kilometers per hour) in the quarter mile (400 meters) of the Caribbean Drag Racing League.
 The car was driven by the prominent Jacinto Peynado, who after getting the milestone, declared to the media: "any Porsche model is focused on offering great performance, regardless of the engine or the type of bodywork."

Written by | Osward Rubio