Rosberg X Racing (RXR) comes from a very disappointing end of season 2 of Extreme E at a sporting level, as in the last race of the year lost any chance of being crowned as two-time champion of the category, after several problems that arose in the Energy X Prix coupled with the high level shown by X44.
However, RXR's performance throughout two seasons and 10 races of history in the 100% electric off-road category is enviable despite the recent defeat. Now, beyond the sporting, its commitment to sustainability continues stronger than ever through various initiatives.
One of them is to follow up on the Legacy Programme in Sardinia, Italy, where driver Mikaela Åhlin-Kottulinsky was recently present along with founding boss and 2016 Formula 1 champion Nico Rosberg, working on various sustainable actions that benefit the locality and the planet.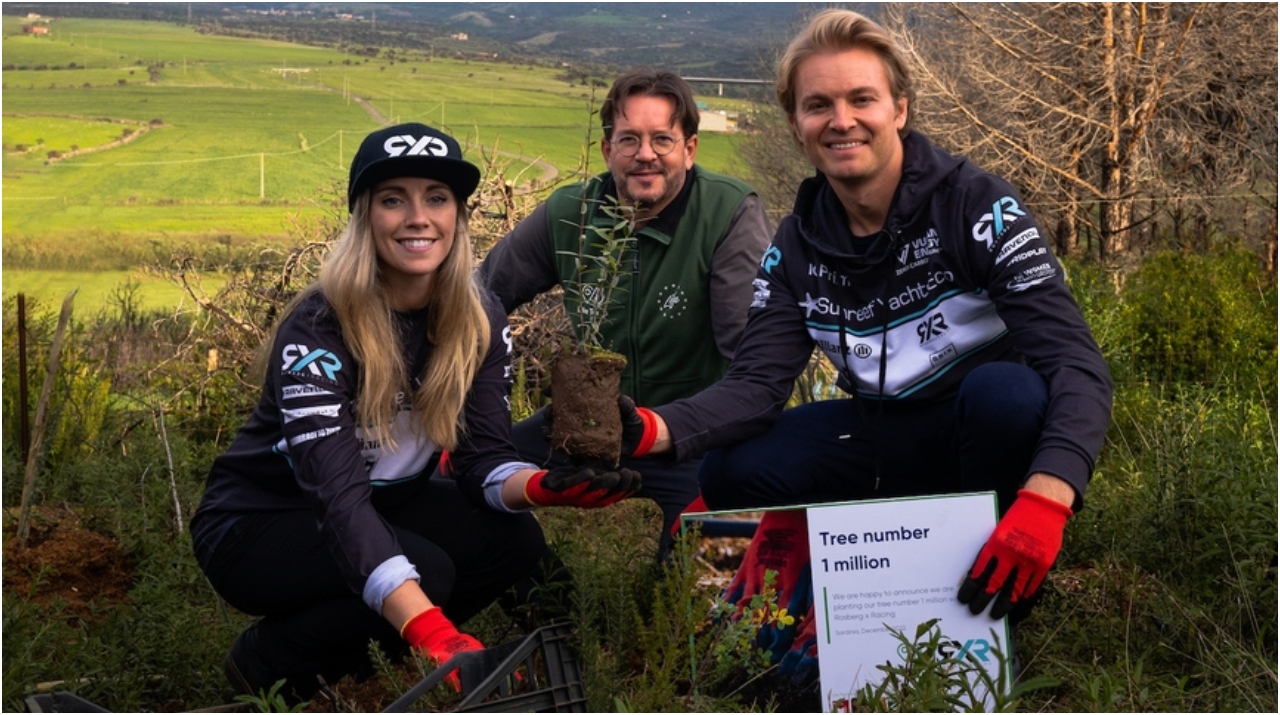 Related Content:X44 Shines in Extreme E finale to Take the Title
Impact in Sardinia
Rosberg X Racing's visit to Sardinia, where it has competed in both seasons of the series, reflects the ambition to achieve the restoration of more than 4 hectares of land and planting of 4,000 trees on the island, an area that has been severely affected by forest fires.
In 2021, such fires generated major environmental damage in Sardinia, destroying 20,000 hectares of land, wiping out 30 million bees (approximately), damaging water quality in the ocean and forcing the displacement of more than 1,000 people.
"Rosberg X Racing is not just about racing. We are here to promote an important message, together with Extreme E and our partners Allianz, Life Terra and the MEDSEA Foundation. Also, with our help, Sardinia can return to its natural beauty, so I couldn't be prouder of this vision," said Nico Rosberg, Founder and CEO of RXR.
On the other hand, Mikaela Åhlin-Kottulinsky, RXR emphasized the true goal of the team, which goes beyond racing, winning races and titles. "A key reason we exist as the RXR team is to raise awareness, educate and help address climate change. For me, the most important race I will participate in is the race to save our planet," she said.
Written by | Ronald Ortega