As happened at the inaugural Extreme E race in 2021, Rosberg Xtreme Racing (RXR), team founded by iconic driver Nico Rosberg, has scored an epic victory in the second season opener at the DesertXPrix, with Johan Kristoffersson and Mikaela Åhlin-Kottulinsky.

Neom, Saudi Arabia, was the stage that saw debutant McLaren Racing, X44, Chip Ganassi Racing, RXR and ACCIONA | Sainz XE Team racing in the final.

The start had an interesting duel between Carlos Sainz and Sébastien Loeb, who finished the first lap in that order. Except for Tanner Foust's rollover, which put an end to McLaren's aspirations, everything was normal.

The third and fourth positions were for Mikaela and Sara Price, but the actions would give a radical change for the second part.

After the red flag due to Tanner's accident, the race restarted with breaks when the teams reached the Change Zone.

Thus, everything was served for Kristoffersson to go for the comeback. The Swede went steadily to overtake Laia Sanz and Cristina Gutiérrez, with a considerable gap.

Read also: #DesertXPrix: This is How Extreme E Semifinal 1, Semifinal 2 and Crazy Raze Left for Sunday
What was the DesertXPrix Semi-Final Series Like?
Semifinal 1 opened the second day of the duel in Neom. X44 and RXR would leave Xite Energy Racing, which had shown good signs during Saturday's qualifying rounds, with no options.

On the other hand, Semifinal 2 was the final for Genesys Andretti United of Timmy Hansen and Catie Munnings. The duo, who took first place in round 2 of qualifying, could not keep pace against Chip Ganassi Racing and ACCIONA | Sainz XE Team, respectively.

McLaren would be the last team to qualify after winning the Crazy Race, where the rest of the teams participated.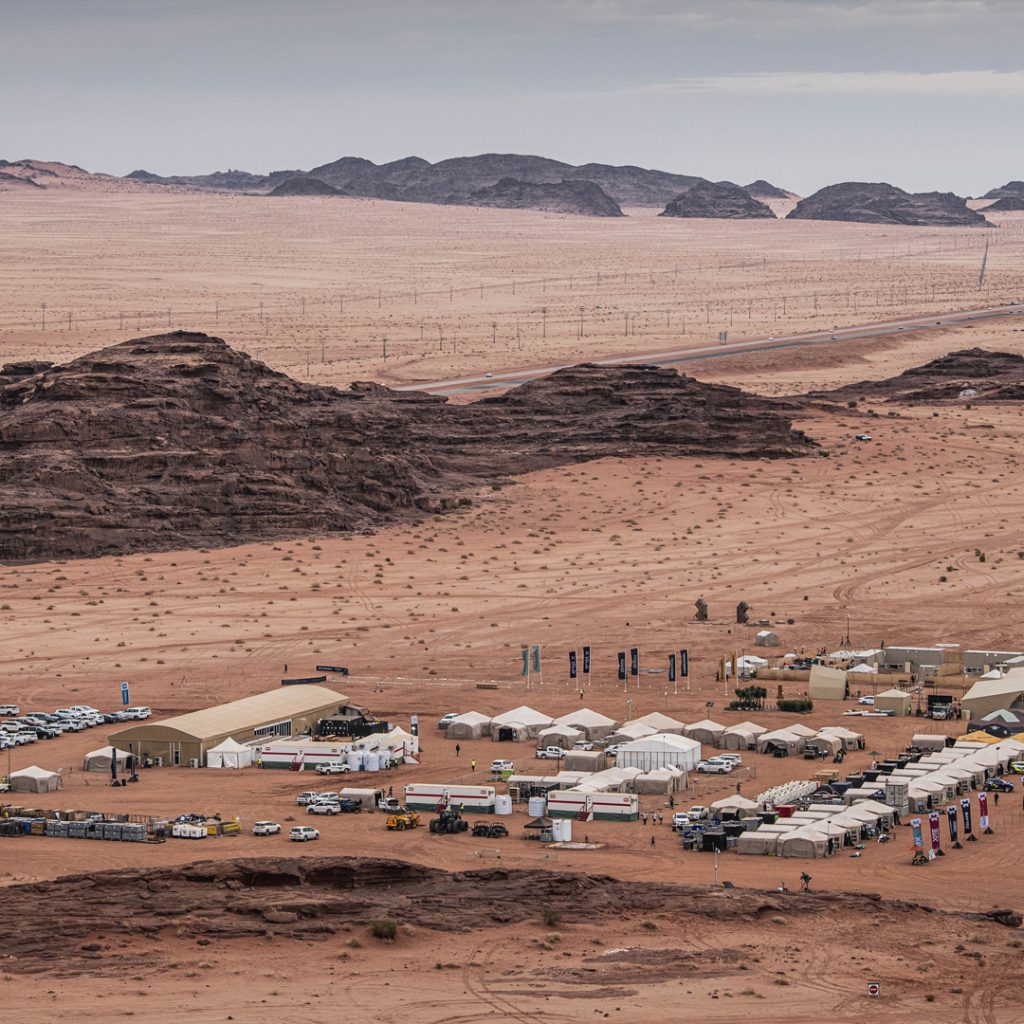 Next Extreme E Race
It will be during May 7 and 8 when Extreme E returns on Odyssey 21 power to Sardinia, Italy, a place already known for the off-road electric SUV series that joined as an alternative to the suspended event in Brazil, scheduled for last year.
Thus, the ST. Helena, the vessel carrying all the logistics of the category, will arrive in the next few hours to European lands for what will be the IslandXPrix.
Written by | Osward Rubio