With tracks of approximately 1 kilometer located in urban areas, and sports vehicles that can reach 0 to 100 km / h in 2.5 seconds, the new category for electric SUV called "SuperCharge Series" promises to be one of the biggest events in the world 2022 on sustainable mobility.
One of the main attractions of this competition is that the races will take place in the most exotic cities in the world, and its tracks will not only be inspired by flat terrain, as some sections will have difficulties similar to those faced by an off-road vehicle, including ramps and sections with water.
The first season is expected to be made up of eight teams of two cars, which will compete in eight events of 15 races each. In addition, it will take place under a festive atmosphere and open to audiences of all ages. The estimated duration in each destination will be one and a half days. 

It may interest you: 80 Day Race: the new competition that will go around the world in that time
SuperCharge has a clear focus on spectators, as it is designed so that they can fully see the races and not miss a single inch of excitement. Another positive aspect is that the tests that will be carried out from the beginning of the event will be used to apply them to the cars that will soon travel on the streets of the world.
The vehicle that will star in this new category is a fully electric SUV that will have a 40kWh battery and 500 kW of power. It will have a displacement similar to that of a Formula E car, and the strength and adaptability of an Extreme E off-road vehicle.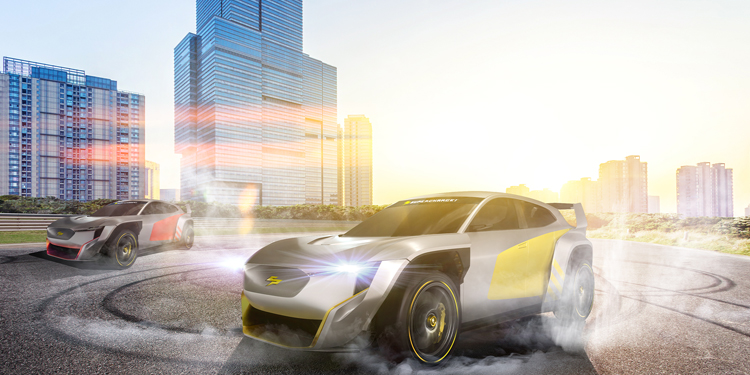 In addition, the design of the SUVs that will race in the SuperCharge is planned in a different way than the vehicles of other competitions, since the vehicles do not have a unique silhouette and they are made in order to be related to a car that travels streets. 
It is important to mention that, in its first season, the competition expects to have three events in Europe, two in Asia, one in the United States and one in the Middle East.
Electricity vs gasoline
"Motorsports is at a crossroads," Rob Armstrong, one of the minds behind the SuperCharge, told the media, referring to the current debate on electric and diesel cars, in the context of the SuperCharge presentation. One of the purposes of this competition is to show the world all the power and quality that a vehicle zero emission has.