In the midst of the race for new discoveries that will help the automotive industry to reduce its emissions, with the aim of reducing the polluting indexes in the environment, interesting scientific breakthroughs are emerging.
According to data from the European Environment Agency, a medium-sized gasoline car emits an average of 143 grams of carbon (CO2) per kilometer; and an electric car with similar characteristics emits between 60 and 76 grams of CO2.
Electric cars so far remain the most effective option to combat these figures. But a technological breakthrough could make a greater contribution to the challenge.
Related content: Latest Autonomous Electric Vehicle Innovation Unveiled in China
Students at Eindhoven University of Technology in the Netherlands created a prototype electrified car that removes and stores carbon dioxide from the air as it drives down the road. It was designed with the goal of capturing more CO2 than is emitted during the entire life cycle of a vehicle.
"The Zem" (EM-07) as the model is called features photovoltaic cell technology attached to the upper surfaces to increase range, and they also added regenerative braking to squeeze more life out of the batteries.
The Construction
To manufacture it, they implemented reclaimed plastics that can be shredded and reused on both the exterior and interior. They also opted for polycarbonate instead of glass for the windows because it is more environmentally friendly, and applied a modular lighting system.
It has a 22 kW motor and nine 2.3 kWh modular battery packs.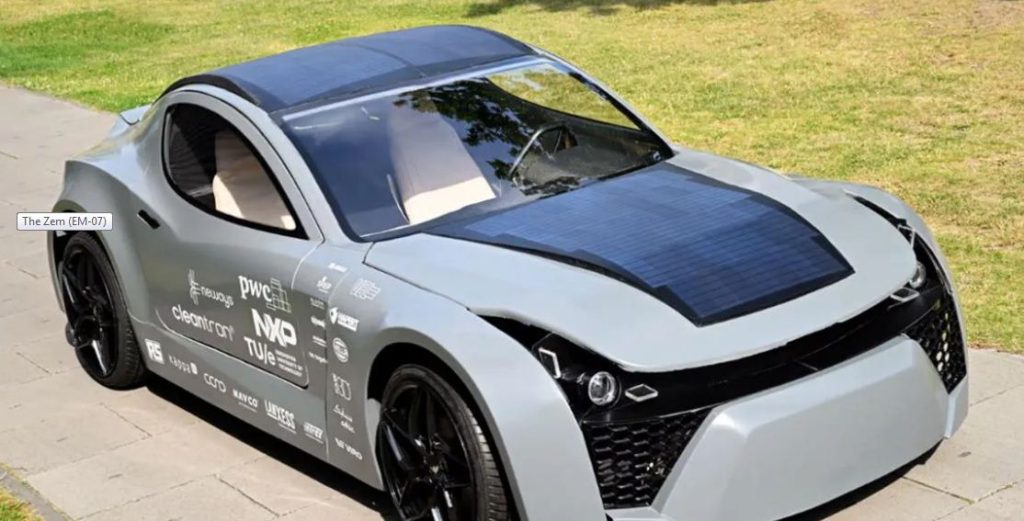 After such an important revelation, the students' next step is to get a patent for this direct air capture technology that flows through a grille, cleaning the air as the car moves.
They noted that, on average, for every 20,600 kilometers traveled annually at an average speed of 60 km/h, up to two kilos of CO2 could be eliminated.