The eSkootr Championship is one of the sustainable motorsport categories which promises to revolutionize competition, as it does not involve cars, motorcycles or airplanes, but electric scooters.
Knowing how a small vehicle that in urban life does not exceed 40 kilometers per hour will be taken to limits beyond what has been seen so far, generates curiosity among many people. The championship is scheduled to start in 2022, but thanks to the test that took place at the karting circuit of Paul Ricard, France, it was possible to experience the first sensations aboard the scooter.
S1-X, so has been baptized the main protagonist of the eSkootr Championship, which has been developed in-depth by YCOM company. The competition had an idea of what the concept would be like, however, the aforementioned company was responsible for extracting the maximum potential and turning it into reality.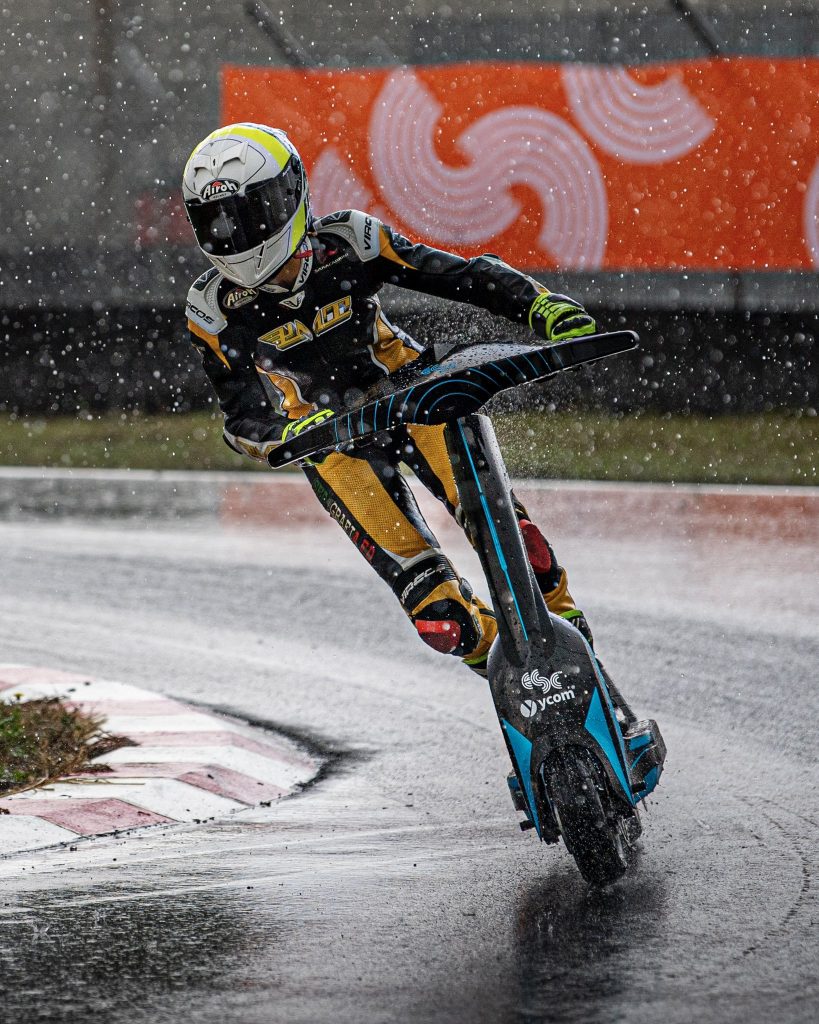 Related content: eSkootr and LiveLike Partner to Increase Fan Interaction
The video shared by the official eSkootr Championship Twitter account shows how the S1-X adapts solidly to the track aerodynamically, meaning the scooter 'lays down' correctly on moderate-speed corners, facilitating grip on track and thus higher performance in terms of speed.
About eSkootr Championship
eSkootr Championship was born as the first 100% electric scooter championship. The competition has as its primary objectives to promote sustainability in the transportation industry, but especially focusing on urban micro-mobility, a sector not so much covered by the big brands in the market.
To meet its objectives, it has implemented four regulations by which the sport will be governed: mobility, safety, sustainability and advocacy. "eSC has identified safety, sustainability and accessibility as the initial priorities for our policy and advocacy activities."
Written by | Ronald Ortega