The Roborace could have a first-class vehicle by the year 2025, following the unveiling of an impressive design that shows the prototype called MG Robo-01, as a work of exploration in visual presentation and, above all, speed.
Made by designer "denni5", as he is known on social media, the 01 was inspired by the EX-181, a 1957 mid-engined vehicle that broke the Bonneville Salt Flats record by approximately 20%, with a speed of 245.64 mph (395.32 kph) and Sir Stirling Moss at the wheel.
The overall design of the 01 is similar to almost any other Roborace vehicle, with a wide, low body that is "crisscrossed" in the middle, like an hourglass.
Features
It has a dropped front part that allows the vehicle to draw in air easily. At higher speeds, this type of design makes it better grip the road. The raised wings on the rear wheels act as spoilers, helping to offer more stability.
Stability is something the 01 needs, the designer details, as it also includes a slightly different drive system compared to classic race cars: a jet engine. At the rear of the ride, you see a thruster intended to provide even greater speed.
Related content: Di Grassi leads tests against autonomous Roborace cars
One aspect to take into account about this design is that it is not only autonomous. Roborace tries to push the technological limits of autonomous design and control, but for the 01, denni5 also includes the option to control the vehicle via RC remotely.
To make the entire racing experience even more exciting, thrusters pose an even greater challenge, as higher speeds mean that driver reaction times need to be even more precise.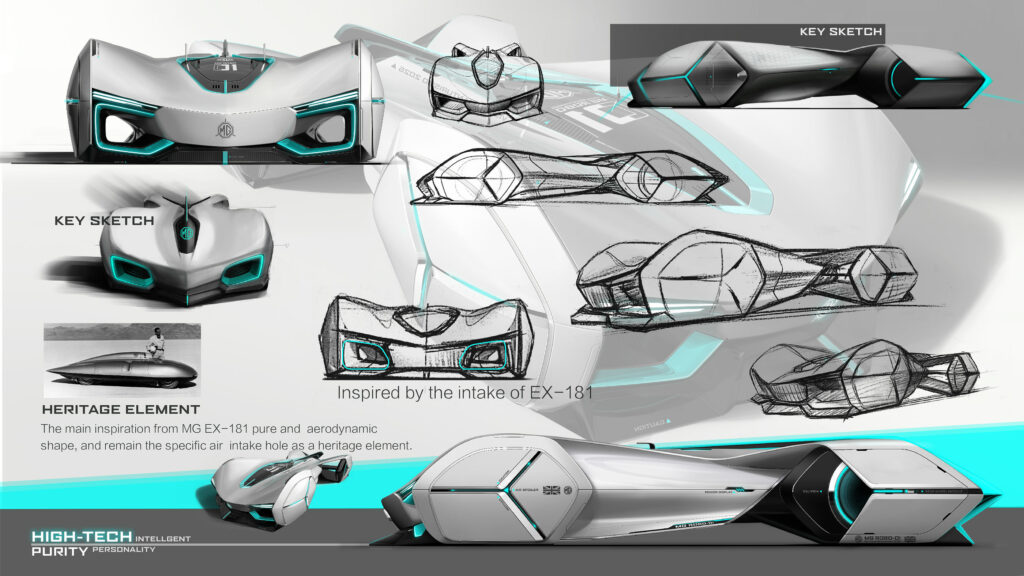 Another feature in the works for this vehicle is modularity. In the event of an accident or any component that needs to be replaced, the 01 can be easily disassembled and reassembled. However, the designer did not specify how that process is carried out.
The support of a drone
To reduce downtime, the Roborace designer explains that this vehicle can refuel on the go. To do this, a drone will connect and return fuel or electrical energy to the 01. This technology is already used by the military, although it is more common in airplanes than in ground vehicles.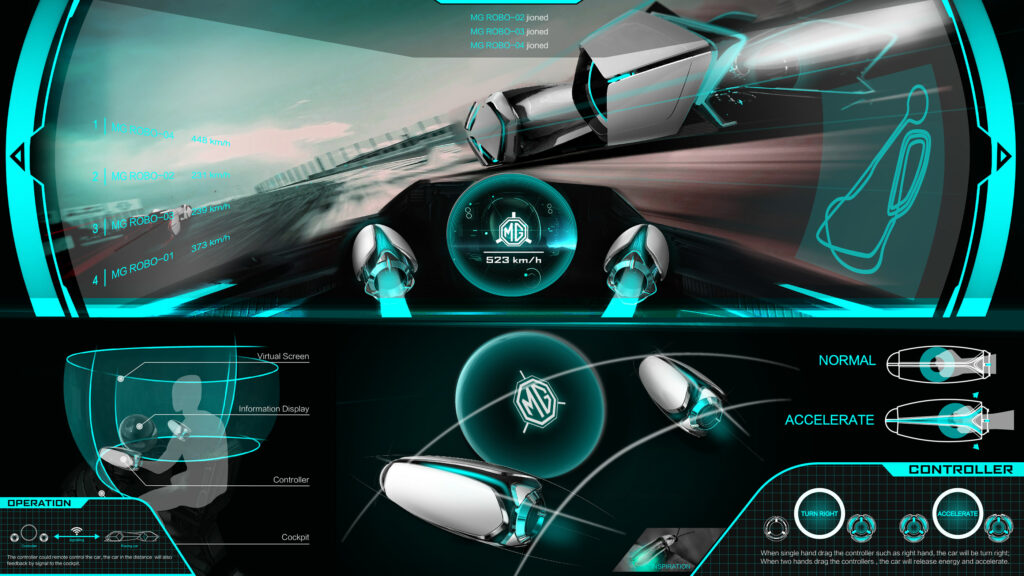 With respect to car tires, they are panel-like on the outside. These panels are air spoilers that change the shape of the car's body during a turn. At high speed, air friction can easily be used to manipulate maneuvers.
This vehicle is expected to be manufactured in 2025 and is a key evolutionary card for the Roborace, which since its inception has set the tone in autonomous car racing innovation.
Written by I Jhonattan González