On the night of Tuesday, May 25, the iconic Eiffel Tower in Paris was the protagonist of a symbolic act made by Toyota, and that is that the Japanese firm, using its hydrogen fuel cell technology, completely illuminated the French monument in the frame of the event "Le Paris de l'hydrogène" (The Paris of hydrogen) organized by the Energy Observer community.
The green light chosen represents the renewable hydrogen used by the automotive giant to power the fuel cell installed in the GEH2 generator, developed by the start-up Energy Observer Developments (EODev), of which Toyota recently became a shareholder, through in order to drive decarbonization.
While the Eiffel Tower illuminated everything around it, a message in the lower part with the name of the activity fit perfectly for a photograph that has gone around the world with the firm intention of promoting the use of hydrogen.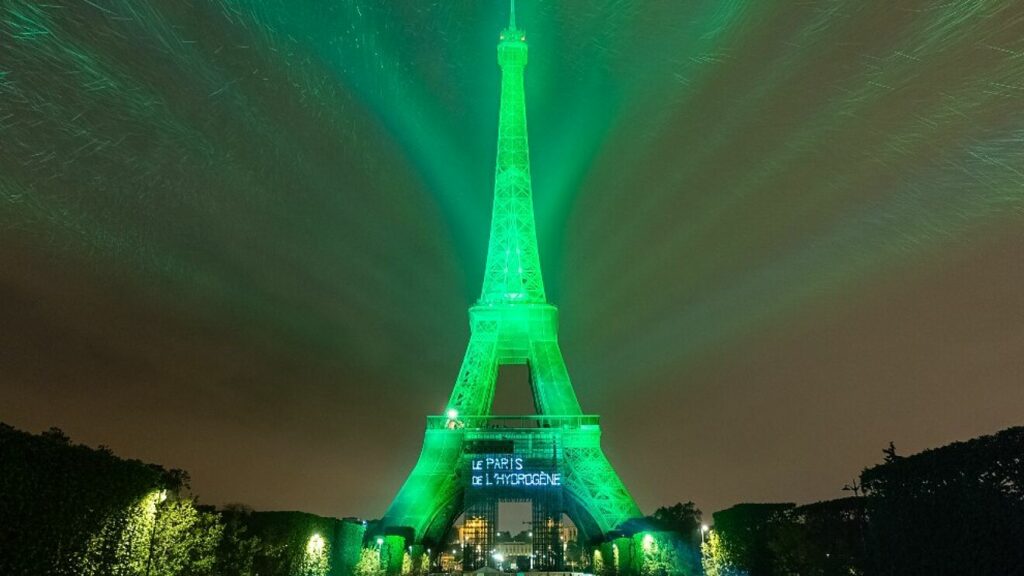 The executive director of EODev, Jérémie Lagarrigue, declared that the event reflects "a new era of technological and sustainable progress". According to the representative: "Beyond symbolic importance, these initiatives highlight the zero-emission solutions that are already operational today."
With this technology, Toyota intends for the hydrogen fuel cell to play a fundamental role in the search for carbon neutrality; not only with a focus on the automotive sector, but also heavy cargo land transport, aviation and maritime environment.

Read also: Toyota will sell fuel cells to manufacturers to power hydrogen vehicles
Latest Toyota Developments
The Japanese firm has seen from afar the possibility of lagging behind in the hydrogen market, and proof of this has been the various bets of the technology in the field of mobility.
In April, Toyota announced the start of tests to develop a hydrogen fuel cell for trains, in a project that will seek to have two optimal models capable of providing 60 to 80 kilowatts with a voltage of 400 to 750 V.
Also, the French boat Hynova 40 that will be released at the end of the year, has a fuel cell developed by Toyota.

Written by | Osward Rubio