Electric car racing every day arouses more interest in motor lovers, and during 2020 they have taken a great impulse to take off 2021 in style. Such is the case with the new series of passenger cars called Pure ETCR, which already made its world premiere at a demonstration event in Motorland Aragón, Spain.
The new and first Electric Touring Car World Cup has already announced six events for its inaugural season next year, of which four will take place in Europe and the other two in Asia or America.
Pure ETCR vehicles will have a street design, but with the power worthy of what a race of this caliber will be, as they will manage to reach a maximum speed of 680 horsepower (500 kW). In addition, they will wear Goodyear tires designed to withstand wet and dry tracks.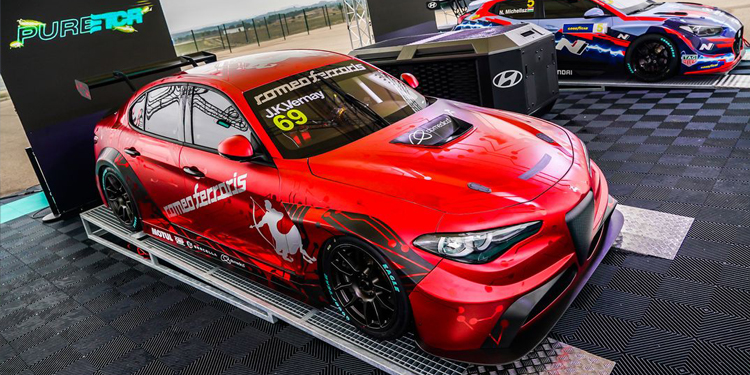 The system of the races will be knockout, in which the pilots will face each other three by three, and depending on the position in which they have been, both will face the other drivers who have reached the same places in the other races. In addition, there will be a brief classification to define the starting order in the final.
The format of the event does not stop there, because there are novelties such as the giant exit door, which will be a fundamental element in the Pure ETCR. When the lights are turn off, it will open and the drivers will have to release as much energy as possible with the sole purpose of overtaking their rivals. 
The tournament will also have an aspect related to a video game, since each driver will have a "counterattack" button, which provides a minimum power that would serve to recover the tip.
Close to fans
Following the culmination of each Pure ETCR event, the cars that saw action will be taken to the Power Station, an area where fans can get up close and personal with the vehicles.
Technical details
The competition won't only serve to promote sustainable mobility and the excitement of racing, as it will be a basis for the best brands in the world to develop all the potential they have in cars that in the future could run on the streets.
So far, it is known that the capacity of the batteries is 65kw at 800v, so the motors will have a maximum power of 1200 revolution per minute and the rear-wheel drive will have one gear. 

We recommend you: Five drivers who have won Formula E