Although it is just a prototype, the Cybertruck has already received just over 250,000 reservations and millions of sensations around the world, and it is that the automotive giant Tesla, seems to to give another big step with its revolutionary pick-up model, one of the most demanded segments in the United States.
The vehicle unveiled in early 2019 and that only four days after its presentation already had 146,000 confirmed reservations, promises to be an excellent choice for those who need to move cargo on a daily basis or simply wish to make a trip, since it will have the CyberLandr an optional module capable of hauling more than 14,000 pounds (Just over 6,000 kilos)

Read also: Tesla plans to build the world's largest battery factory
The futuristic silhouette of the Cybertruck is quite impressive in relation to the technical characteristics that the sports car will have, which has already been seen and recorded by hundreds of fans while touring Times Square.
The CEO of Tesla himself, tycoon Elon Musk, took it upon himself to promise that the Cybertruck could be purchased for less than $ 50,000, at least in its lightest version of the 3 it will feature.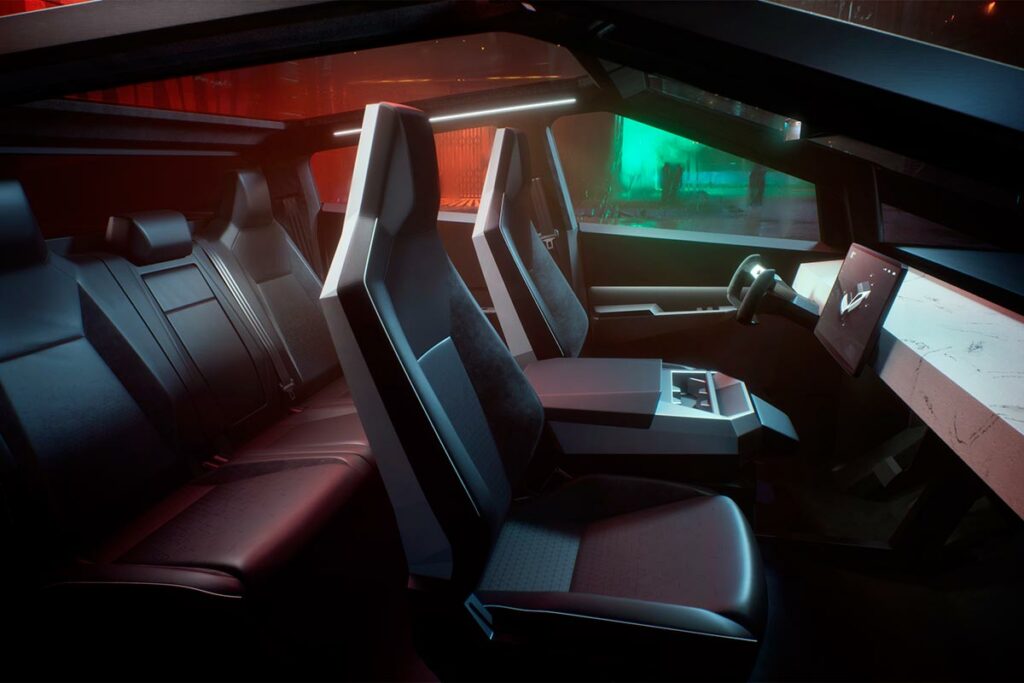 Cybertruck features
One of the most relevant details of the truck in question is that it will be able to withstand impacts from a nine-millimeter bullet, a fact that, in the company of 800 kilometers of autonomy, makes a pleasant combination.
The cargo box has a capacity of 1,500 kilos and is 1.98 meters long, while the car is 5,881 mm long, 2,027 mm wide and almost two meters high (1.905 mm).
Regarding acceleration, it can go from 0 to 100 kilometers per hour (km/h) in less than three seconds, as well as a maximum speed of 209 km/h.
Corrosion and dents won't be a problem, with an ultra-hard 30x cold rolled stainless steel composite housing that will provide great protection.
CyberLandr
The Tesla camper module already accumulates more than 50 million dollars in reserves. This electric motorhome will have a refrigerator, kitchen, bathroom and living room, spaces that can be modified according to the user's convenience.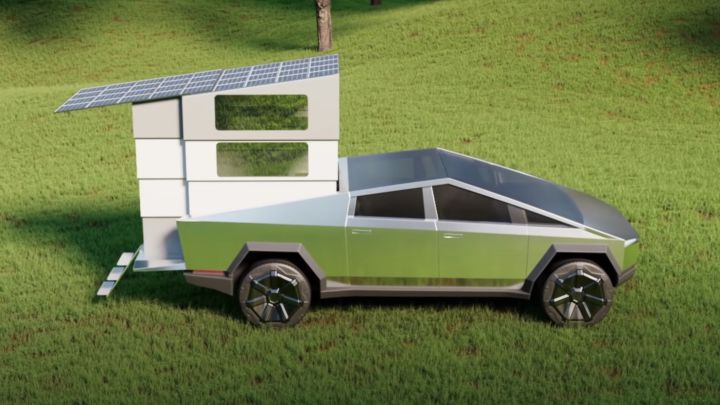 The Cyberlandr has an incredible plus: it will be powered by solar energy.
The Cybertruck is expected to be distributed in late 2021 in its already announced versions. In mid-2022, some variants and new modifications of one of the most anticipated trucks in history could be released.

Written by | Osward Rubio