Despite the fact that the first Extreme E campaign has not ended yet, the road traveled serves to analyze what has happened so far in the novel series of electric SUVs. The founder of the category, Alejandro Agag, offered an assessment of the debut.
"The balance is completely positive. It was so difficult to organize it because of all the challenges we had to face because of COVID-19 to get to the locations, and yet we managed to create a full season with five electric off-road races, something never seen before," Agag said in an interview with the Italian media "Quattruote".
He pointed out that an important part of the tournament's success is due to the quality of the car, the result of a "fantastic" development platform, where it is easy to find any problem and fix it.
Related content: Extreme E Urges World Leaders to Take Key Actions on Climate Change at COP26
"We had some difficulties with the inverter, because when the temperature was too high, the machine stopped for safety reasons, but we solved it. The car is constantly improving, however, we are still testing to improve the shock absorbers," Agag detailed.
He revealed that Extreme E has a test car that serves to check different configurations. He stressed that one of the difficulties encountered was that every time the car entered the water, it stopped. "This was because there was a small area that was not well protected, we discovered it and fixed the detail on all the machines."
Other Teams Arriving
When asked about the inclusion of other manufacturers to the championship, Agag said that the teams are very cautious about new events and take time to make decisions.
He assured that brands "come and go", and expressed his satisfaction for having independent and solid squads such as Hamilton, Rosberg and Button. "They are all great champions in Extreme E. Then, little by little, other houses will come," he said.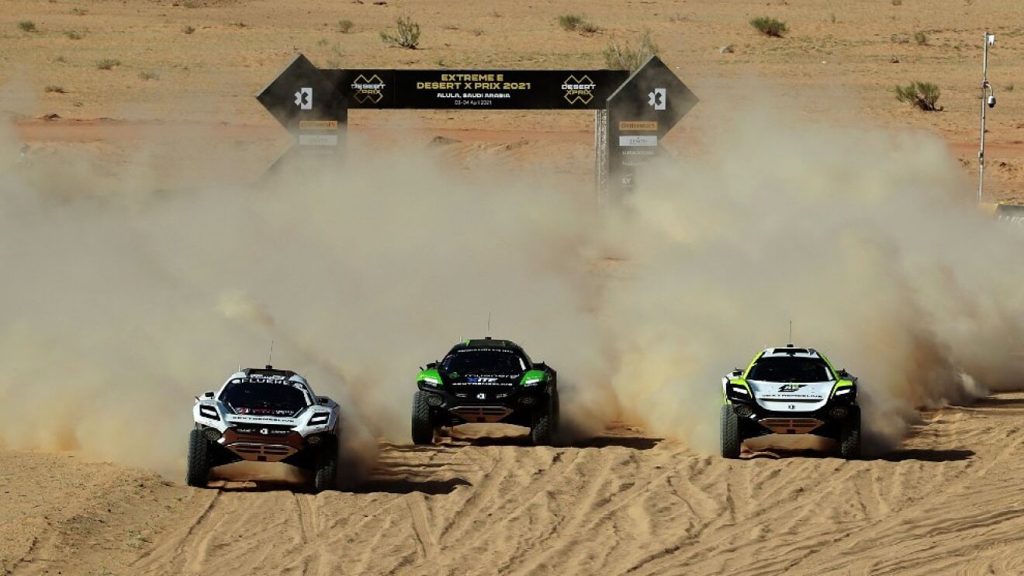 On driver performance and the chances of a track racer joining the Extreme E off-roaders, Agag doubts they can be very competitive because they need a completely different and very specific driving style. "Rally drivers like Loeb and Sainz are also extraordinary when driving alone, but when it comes to competing against other cars, it's often the experience of rallycross drivers who are more used to these situations. The result is interesting, a very close championship".
Finally, the boss took the opportunity to reinforce his sustainable message, urging all motor racing, including Formula 1, to make the transition to electric technology.
Written by I Jhonattan González