The eSkootr Championship (eSC) staged its first voyage as a 100% electric scooter racing category. Four competitions brought the inaugural season of the championship to life, which saw Aymard Vernay crowned as the first champion of the series on French soil.
eSC had initially competed in London, UK and Sion, Switzerland. However, the calendar stipulated for 2022 could not be fulfilled for various reasons, so the championship took a break of several months to return with a double definition date at the Paul Ricard circuit in France.
In this way, Vernay, who defended the colors of Racing Citizens, took the top honors of the debut season. "This is amazing, I love it! It feels great to have become the first eSkootr Championship winner," he said after the thrilling race.
"I knew that if Sara (Cabrini) won the last race, I only needed fourth place to guarantee the win. There was pressure to hold my place for all seven laps, but I was ecstatic when I crossed the finish line!" continued Vernay on his title-clinching form.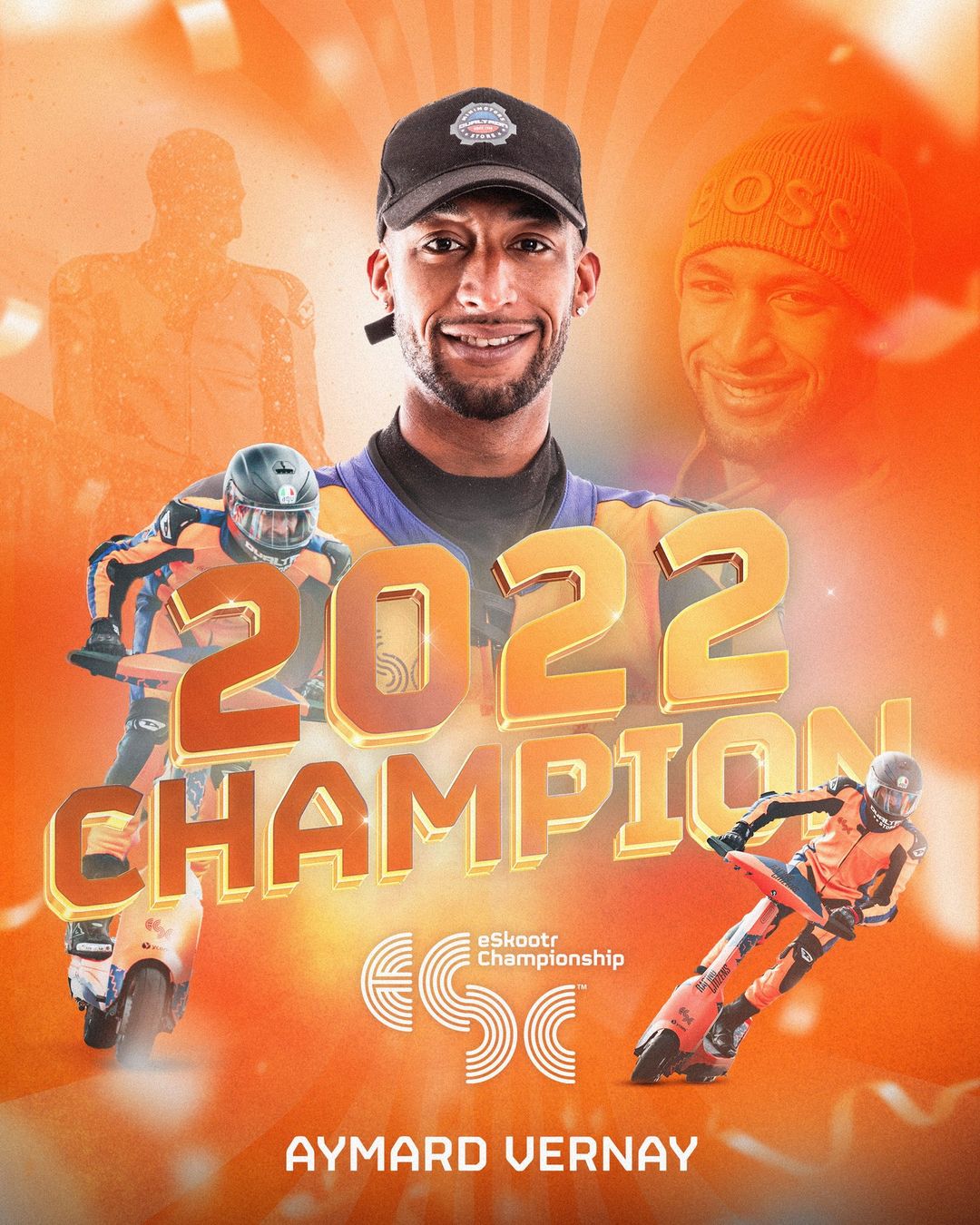 Related content: eSkootr Championship: A Catalyst for Fighting Climate Change
Victory for Sara Cabrini, Title for Aymard Vernay
Italian rider Sara Cabrini crossed the finish line in first place in the second race in France. However, although she was also fighting for the championship, she could not prevent Aymard Vernay from accumulating the necessary points to become champion.
"I did everything I could to win the race. The key was to focus on not making mistakes, I was proud of my performance, but in the end it wasn't enough. Although, with two races won this year, I have had a brilliant season," Cabrini sentenced about his great campaign in eSC.
Finally, the championship ended as follows: Aymard Vernay (93 points), Sara Cabrini (89 points), Marc Luna (82 points), Kilian Karher (76 points), Matis Neyroud (74 points) and Anish Shetty (74 points). On the other hand, the team championship was won by Nico Roche Racing (169 points), Carlin (166 points) and Murphy Scooters (154 points).
Written by | Ronald Ortega