Beyond the excitement that Formula E unleashes as an innovative motorsport championship, its vision of leaving a sustainable legacy on a global scale and contributing to mitigating climate change has given it important spaces on the global agenda.
During the 27th United Nations Climate Change Conference in 2022 (COP27), the tournament's promoters, together with leaders from other electric competitions, presented advances and offered views on the environmental crisis facing the planet.
On Thursday, November 10, Youth and Future Generations Day at the summit being held in Sharm el-Sheikh, Egypt, a panel discussion was held on motor racing's unique ability to inspire a massive transition to zero-emission vehicles.
The forum was moderated by "UNFCCC Sports for Climate Action", which supports sports organizations and their stakeholders to achieve climate change goals, with speakers from the FIA, Formula E and Envision Racing.
Specifically participating were Envision Racing Director, Sylvain Filippi; Barbara Silva, FIA Social Responsibility Manager and Formula E Sustainability Director, Julia Palle.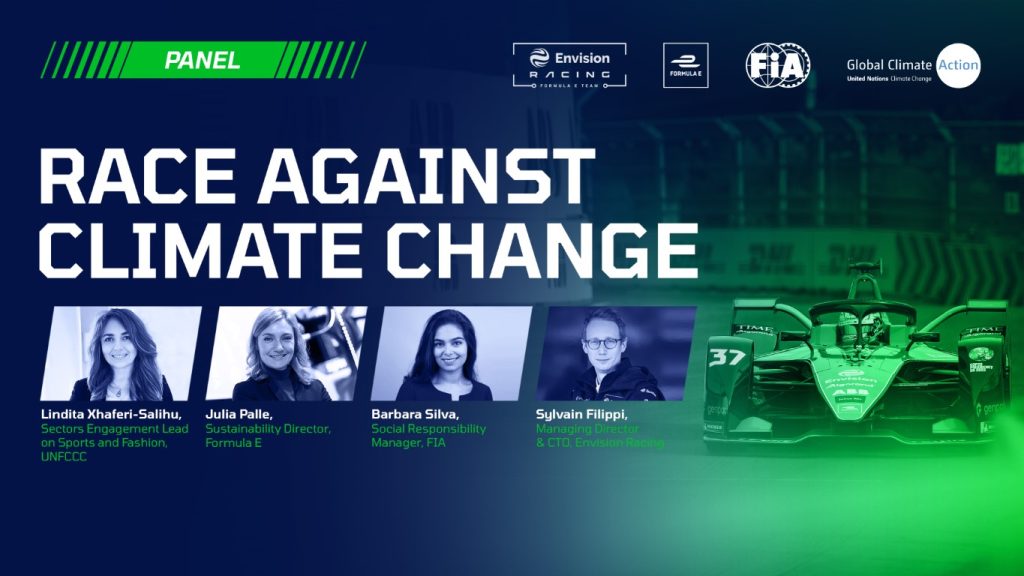 Read also:Porsche Dazzles the World: Launch of the 99X Electric Gen3 Formula E Car
The Formula E Impact
The ABB FIA Formula E World Championship is an environment where high performance and sustainability coexist powerfully and its global popularity is growing rapidly, particularly among the most climate-conscious young people.
This year, things have taken a big sporting and technological leap forward with the launch of the fastest, lightest, most powerful and efficient new electric Gen3 race car ever built. Industry leaders spoke about the global perspective and motorsport's contribution to addressing the climate crisis through technology and engagement with young fans.

"The future is electric. Formula E is a revolutionary sport that has experienced phenomenal growth globally in just eight seasons," Filippi highlighted . "Through innovation, high performance and an active fan base, we are demonstrating what is possible and what to strive for," he added.
He assured that participating in COP27 is essential because Formula E's goal is to accelerate the adoption of electric vehicles and inspire positive climate action around the world.
For his part, Mohammed Ben Sulayem, FIA President, explained that as the governing body of world motorsport, they seek to take a leadership role among sporting federations in the fight against global climate change and provide the frameworks to make this a reality.
"Our presence at COP27 is an important step in our journey to become net zero by 2030 as we accelerate the development and adoption of technologies and behaviors that can contribute to the decarbonization of the world," he pointed out.