She is undoubtedly one of the youngest drivers who will have the first season of Extreme E. At 23 years old, British Catie Munnings has a very promising future and by the way, has already begun to win in the world of rallies.
Like most girls, at 7 years old Catie went to school, but it did not take long for her to add motor racing to her everyday activities, inspired by her father (former rally driver) Chris Munnings.

Read also: Extreme E Drivers Special: Christine Giampaoli
Catie Munnings' racing progress advanced at a rapid pace and at just 18 years old she won the Ladies' trophy of the European Rally Championship.
Two years later, she, the protagonist today, made her debut in the World Rally Championship, although her career began formally in the discipline of karting before reaching the age of majority.
Electric Odyssey
At the end of September 2020, Extreme E team Andretti United confirmed their two drivers for the first season of the new off-road electric SUV competition: Catie Munnings and Timmy Hansen.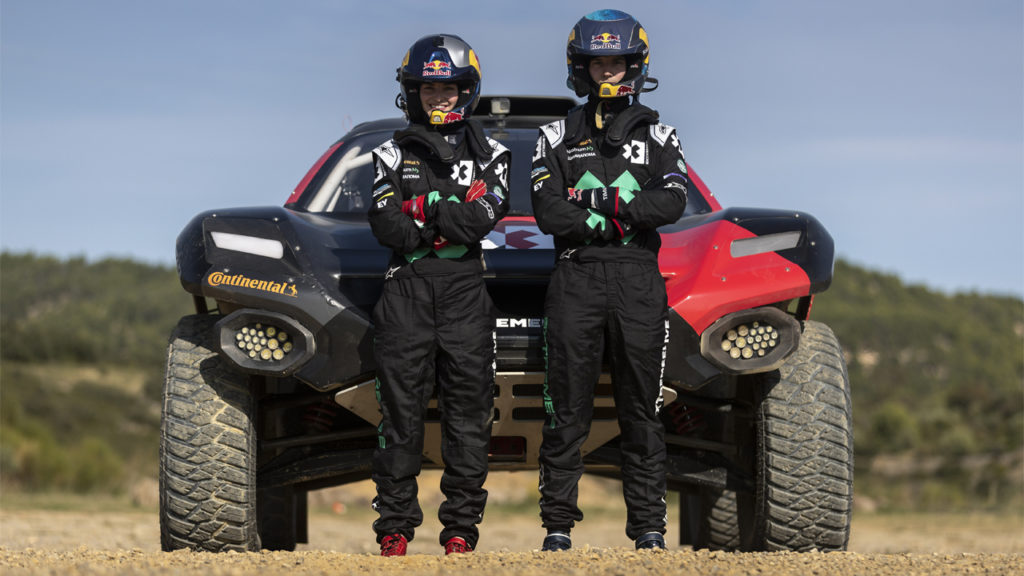 In her first impressions, the young woman born on November 15, 1997 showed great excitement for being part of the "Electric Odyssey".
"It's going to be such an iconic team – what a pairing! There's so much history and experience, so I think it's going to make a very formidable partnership. I'm really proud to be part of that."

Catie Munnings, Andretti United Extreme E driver.
Catie expressed her satisfaction to contribute to the promotion of sustainable mobility through her great passion: motorsport. "It is really inspiring and it is all of my passions coming together. It's changing the world for the future but it's a change that needs to happen right now."
Young driver Munnings will see action for the first time at Extreme E between April 3-4, in the devastating and beaten Al-Ula desert of Saudi Arabia, the first of 5 destinations that will serve as the setting for the first season of the competition.

Written by | Osward Rubio