Under the motto "Never give up", the Italian-Canary pilot named Christine Giampaoli Zonca has managed to become a rally reference despite not having been born into a family passionate about motors.
Known in the motorsport world as "Christine GZ", she is a prominent driver (unlike a typical driver) she started her career late.
From a very young age, she showed the desire to dedicate her life to motors. Giampaoli, aware that rally was a very expensive sport, had to settle during her youth with being a mechanic's assistant in a neighbor's garage.

Read also: Get to know where you can see the Extreme E according to your country
Then, the time would come when she Christine was able to acquire her first car: A 1988 Golf MKI.
It was not until 2014 that our protagonist today was able to finish a full rally season, doing so with her homemade Toyota Corolla AE92 FWD. This fact marked the beginning of a short but interesting career that has led her to be part of the Extreme E with the Hispano Suiza Xite Energy Team.

Christine GZ will share the wheel with the young British Oliver Bennett, thus forming a duo with a not so extensive career, but quite promising.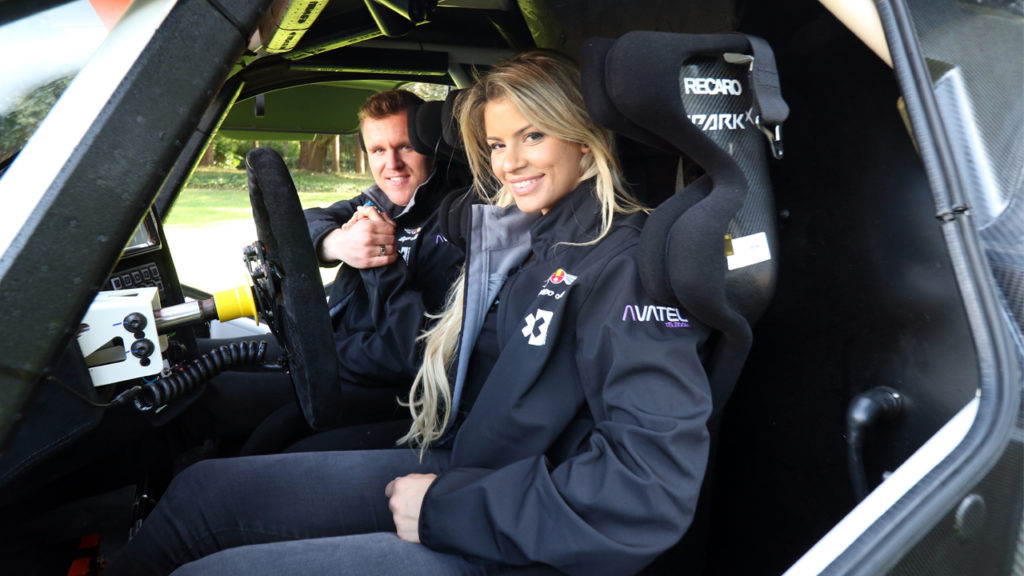 "I think it will be a challenge for each and every one of the participants. We are going to work to give the best of ourselves because we are going to go to places where any rally driver dreams of being able to compete. This will help us to focus on the importance of preserving the planet. For our part, our goal is to work as a team and improve ourselves day by day. From the first moment I have had a complete understanding with Oliver Bennet and with the team."

Christine Giampaoli to

motorsport.es

after her presentation at Hispano Suiza XE Team.
Coming soon, we will see Christine GZ in action as she drives the "Odyssey 21" off-road SUV in the first Extreme E race to be held in the Al-Ula desert, Saudi Arabia between April 3-4.
Today, Christine continues to participate in various tests and events. During 2020, she was invited to drive the Radical racing car with the Radical Iberia team. She subsequently participated in a race in Las Vegas with Dynamic Racing.


Written by | Osward Rubio