It is hard enough not to think of the adjective "The best rally driver in history" before mentioning the name of Sébastien Loeb, motorsports veteran who is now aiming to conquer the new Extreme E.
At 47 years old, Loeb has nearly two and a half decades of experience that have not passed in vain. Currently, he holds the record for most World Rally Championship titles.
Born in 1974 in the historic Haguenau region, the veteran took his first steps in the late XX century driving in local rally races. One of them, the Rallye Jeunes.

Read also: JBXE Racing and Lotus Engineering announce an alliance facing the Extreme E season
Due to his upgrading development through various victories on a regional scale, in 1999 he was selected to represent the Citroën World Rally Team, a team in which he could repeatedly embrace victory until he became a legend.
2004 marked the beginning of the hegemony of Loeb, who won nine titles in 10 seasons in the World Rally Championship. His streak was cut in 2013 by his compatriot Sébastien Ogier.
During the following years, the protagonist of our special today dedicated himself to participating in the Dakar Rally and the World Rallycross Championship, where although he did not lift any trophies, he had very good performances.
A turn now into sustainability
At the end of 2020 Sébastien Loeb decided to take a different course in his career. However, not because he has retired from motorsport, as the Frenchman was announced in the X44 Extreme E team, founded by none other than his colleague, the prominent Lewis Hamilton.
Loeb will share the wheel with the talented Spanish driver, Cristina Gutiérrez.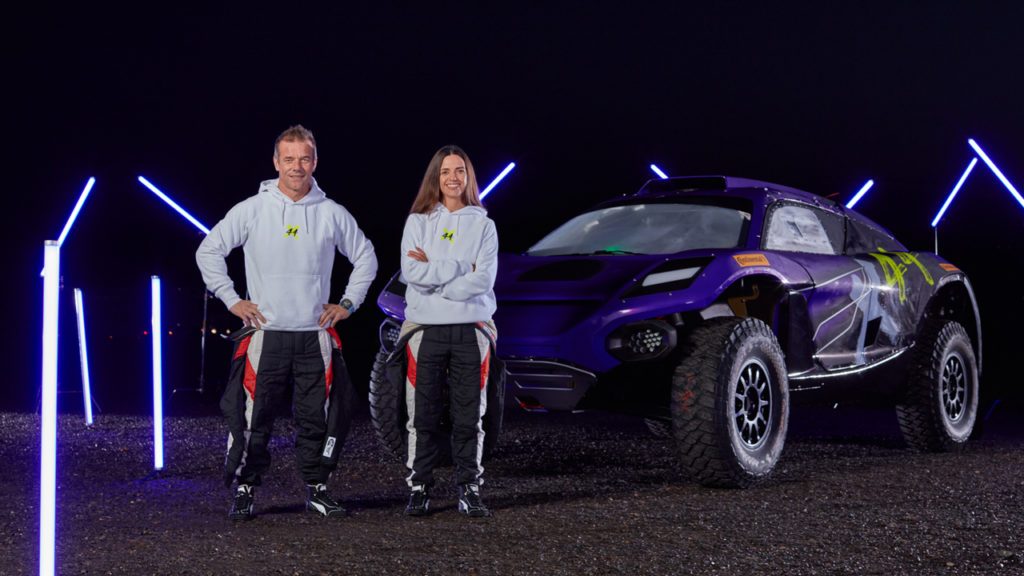 "I had the chance to drive the car recently and it is incredible. Cristina is a fantastic driver and I can't wait to partner with her and see what we can achieve together. I am really impressed by what Lewis is doing in Formula 1 too, so to be able to work with him on this is an honor."

Sébastien Loeb's words after being confirmed for the X44 team.
The Extreme E is a new off-road electric SUV competition founded by entrepreneur Alejandro Agag, which will have its premiere on April 3-4 in the harsh desert of Al-Ula, Saudi Arabia.

Written by | Osward Rubio