Motosharing will have a key impact with the creation of the Okai EB200, which its manufacturers baptize as an electric bicycle, but which due to its characteristics is a moped within European legislation.
It is proposed as an electric vehicle specially designed for the harsh life of motosharing. With a scooter look and functional pedals, the Okai EB200 is a true cross between a bicycle and a moped.
It offers 750 W of power in its electric motor, a maximum speed of 35 kilometers per hour and a range of 40 kilometers with each load, along with the safety offered by its 20-inch wheels.
Exploiting the field
Urban micromobility is experiencing one of its best moments due to the wide range of services offered by shared scooters and electric bicycles for short-distance journeys within cities. The multinational team of Okai works in this scenario, which has had services of this type behind it for 17 years, more than 350 clients and five million vehicles for urban mobility.
Among their vehicles they offers the new Okai EB200 that moves in that complex world of legality between bicycles and electric mopeds since its definition depends on the approvals of each country.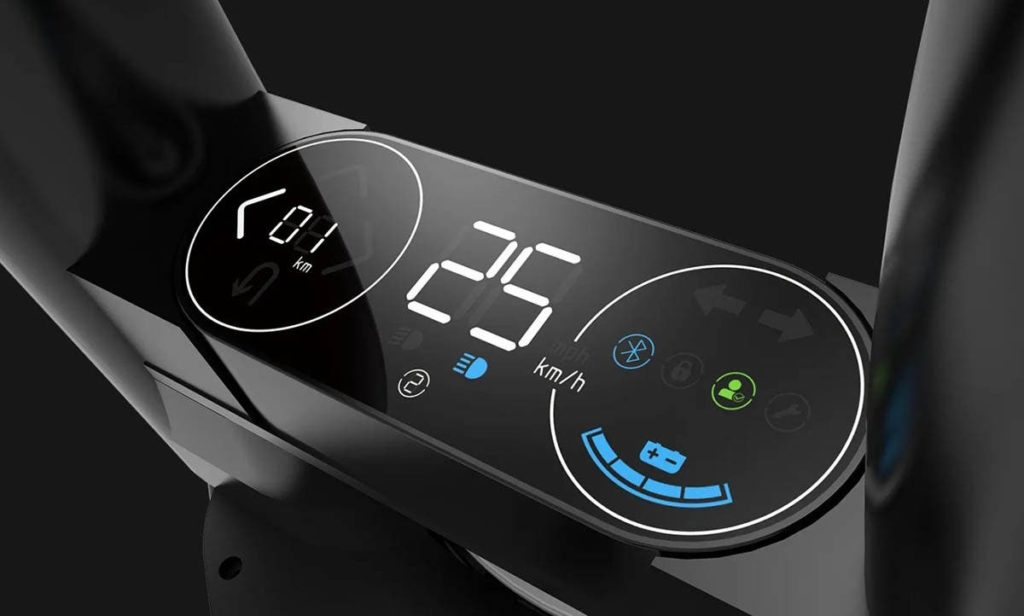 In this case, although in Europe could not pass for a bicycle, it could do so in the United States and other markets that allow powers greater than 250 W and that the electric motor can work without pedaling.
 Characteristics Okai EB200
The Okai EB200 has its main virtues in design and technology. In the first aspect, its light, lightweight, durable and easy to mold aluminum frame stands out.
The second is that the design team decided to give it the look of a moped rather than a bicycle, looking above all for the comfort and safety required by motosharing services so that the client decides to get on them.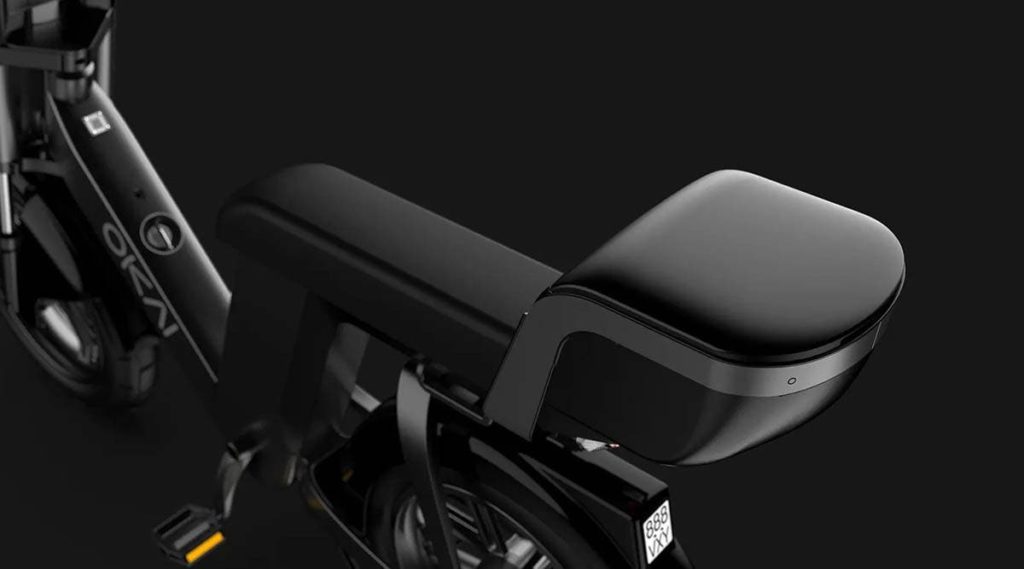 They also thought about the capacity, since this format allowed to include a padded seat that can accommodate two people with some comfort and include an extension of this to store the helmets.
Inside it has all the electrical systems that a manufacture like this need and those that allow it to become a shared vehicle without giving problems to the company that manages it.
Of particular note are the large, bulky wheels that fit 20-inch tires that might even allow you to venture down a dirt road.
Capacity
The electrical system is made up of a 750 W electric motor that can reach a peak of 1.2 kW. It is capable of transmitting a torque of 80 Nm to the rear wheel, which translates into a maximum speed of 35 kilometers per hour.
It is powered by a battery hidden inside its frame, designed by the manufacturer itself and which contains Panasonic cells with a load capacity of 16 Ah (Ampere hour).
Read also: Google co-founder plans to build a secret airship that will be 100% electric
The declared autonomy is not much, 40 kilometers according to official data, although it depends on various factors such as driving style, ambient temperature, orography or the load that is transported.
Finally, Okai also highlights its ease of use, so that people of all ages can use it. An image of this functionality is the ingenious instrument panel, very striking, which invites you to get on it.
The Okai EB200 is not available to be acquire by private customers, since its sale is made from a minimum of 11 units, so it is reserved for the fleets of motosharing service companies.
Written by I Jhonattan González