At just 16 years old, the Spanish Fermín Aldeguer dazzles on the slopes and makes his debut in the 2021 season of Moto E, a series of electric motorcycles. Initially, this category seemed to host retired drivers, but in recent years a lot of young talent has come to stay.
The love story between Fermín and motorcycles looks like a long-standing marriage. At just 11 years old, he was champion of the Levante and Murcian Regional Cup in both MiniGP 140 and MaxiGP 220 XL. This earned him the jump to the European Talent Cup, step by step paving the way to continue climbing in his career.
International breakthrough
Born in Murcia, Aldeguer made his international debut in 2018, in the European Talent Cup, a competition in which he won third place in 2019.
Last season he was part of the FIM CEV Repsol, in the Superstock 600 category, proclaiming himself champion. The title catapulted him straight into the electric category to follow his rampant rise.
Related content: André Lotterer: an endurance rider in every way who was able to adapt to electric
In his presentation with the Aspar team, in which he competes with number 54, Aldeguer declared that he was very excited to make the world leap. "I am convinced that we can be a very strong team and win victories to fight for the championship."
The Spanish did not hide feeling "strange" for not hearing the sound of the motorcycle, although he assures that he will adapt quickly to the new challenge and shine as he has done in each tournament that he has participated.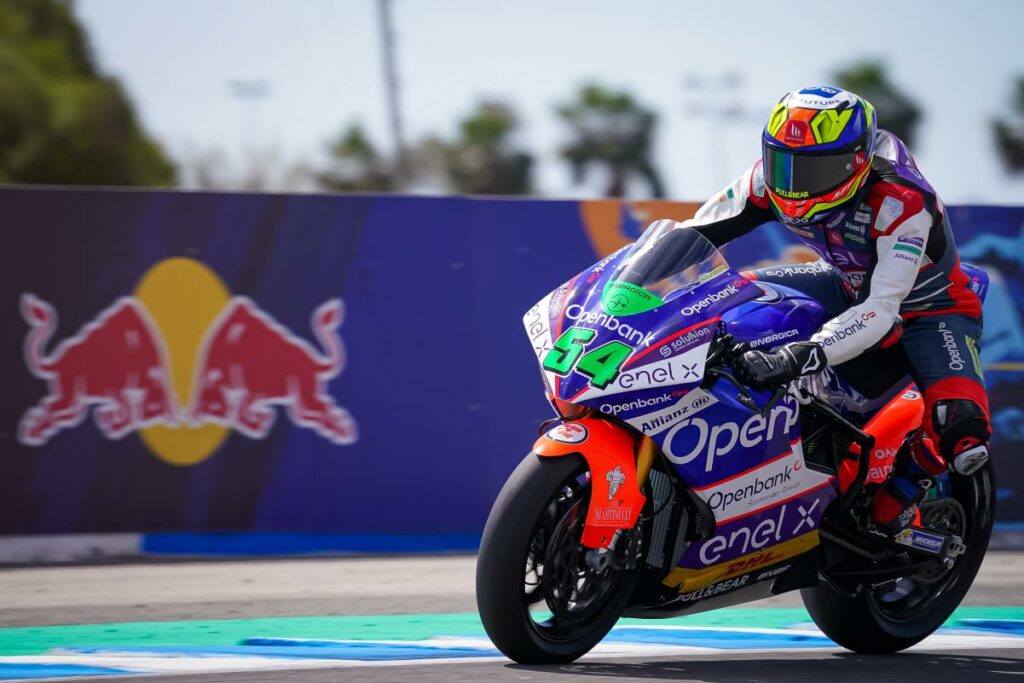 For its part, the Aspar team sees Aldeguer as one of its main bets. "We have before us a new challenge, a new opportunity to shine and continue to achieve success after a great 2020 season."
Aldeguer has revealed on several occasions that his passion for motorcycles comes from the teachings of his father. "My father has always been a fan of this world. Since I was born I have always been surrounded by motorcycles. One day I had the opportunity to try one and I really liked it. You have to work because what better illusion for my father than to be able to the highest".
Read also: Extreme E Drivers Special: Laia Sanz
In addition to his participation in Moto E, the Spanish will compete in parallel in the FIM CEV Repsol Moto2 European Championship, led by Boscoscuro Talent Team Ciatti, riding a Speed Up in which he will share the team with his compatriot Alonso López.
In his first race on the Moto E, Aldeguer did not have the most fortunate debut, since a bad maneuver by the German Luka Tulovic caused him a fall that took him out of competition without being able to accumulate points.
Written by I Jhonattan González