Formula E will reach 10 years of history in 2024, which is considered a feat considering the number of detractors it had, and still has.
A decade of urban electric racing is timely to take stock of the journey and technological evolution, in addition to the expansion of destinations to strengthen its status as an FIA World Championship.
In season 1, in 2014, Formula E ushered in a revolution with the all-electric, open-wheel GEN1 car, the first of its kind in motorsport.
In the nine years since, technological change came for Formula E with GEN2 in season 5. More power and nearly double the usable energy capacity, effectively doubling range despite its battery being roughly the same size and weight as its predecessor.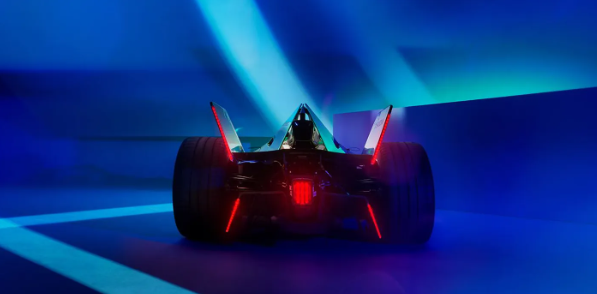 The Transition
From GEN1 to GEN2, in addition to a big jump in power capacity, the pace and performance also increased. Power output jumped from 150kW to 200kW in RACE MODE between Season 1 and Season 7.
ATTACK MODE managed to produce an additional 10kW and the qualifying format increased power to 250kW. This decreased the 0-100km/h sprint by 0.2 seconds, which was reduced to 2.8 seconds, raising the top speed to 280km/h (174mph) from 225km/h (140mph).
For Season 8 and the emergence of GEN2, power was increased to a base of 220 kW and the ATTACK MODE reached the peak power of our second era at 250 kW or 335 bhp.
Read also: Alberto Longo Evaluates Season 9
Season 9 saw Formula E's third big leap and the GEN3 era, with the new car, previewed and launched at the 2022 Monaco E-Prix, taking to the track for the first time in Valencia.
The 2022/23 campaign saw the culmination of eight years of world-class electric racing and everything learned by Formula E teams and engineers came to the track: high performance, efficiency and sustainability.
The new GEN3 is lighter, smaller, faster and more sustainable than its predecessor, and incorporates a number of cutting-edge features intended to inspire and inform leading manufacturers.
The new era entry broke Formula E records in Season 9, even as teams are just beginning to scratch the surface of what's possible with the all-new equipment at hand.