Hyundai achieves another milestone on its path toward a change in policies for electric and hydrogen battery-powered vehicles. The manufacturer announced its Xcient fleet of trucks in Switzerland has already reached one million kilometers driven in just 11 months.
During that time, the South Korean company's cars have reduced carbon (CO2) emissions by more than 631 tons. Following their arrival in Switzerland in October 2020, the 46 hydrogen fuel cell trucks achieved this milestone in service of 25 Switzerland-based logistics, distribution and supermarket supply companies.
The companies that rely on these new-era trucks praise their extensive autonomy and fast refueling, two essential aspects for heavy transport which make this technology an ideal solution for their operations.
Related content: Nico Rosberg reveals his top 5 drivers
Jörg Ackermann, President of the H2 Mobility Switzerland Association, noted "the Swiss transport and logistics companies are convinced that hydrogen fuel cell commercial vehicles have greatest potential among various alternative energy vehicles."
He detailed that partner organizations "are not limited only to introduce hydrogen fuel cell trucks. They have high expectations with hydrogen as an energy source, which has a great potential for the future, and believe that it will be the key to transition to green energy."
Specifically, the hydrogen's biggest advantage is its excellent storage capacity. So it will play an important role in the green energy era. Many distribution companies are already experiencing benefits by using Xcient fuel cell trucks firsthand, and I believe that if the summer operation is successfully completed, the demand for fuel cell trucks will grow even more

Jörg Ackermann, President of the H2 Mobility
Technology growth and expansion
Hyundai reported that after the success of Xcient in Switzerland, they expect to ship 140 units of 2021 model by the end of this year. Leading this green switch even further, their fleet will expand to 1,600 hydrogen-electric trucks by 2025.
The company also estimates that by 2030 its production capability will increase to around 500,000 fuel-cell vehicles, considering the construction of all its partner companies.
In addition, Hyundai is working with bus operators in Germany to conduct in-service testing of its Elec City Fuel Cell hydrogen model, while exploring opportunities to introduce the zero-emission vehicle to the European market.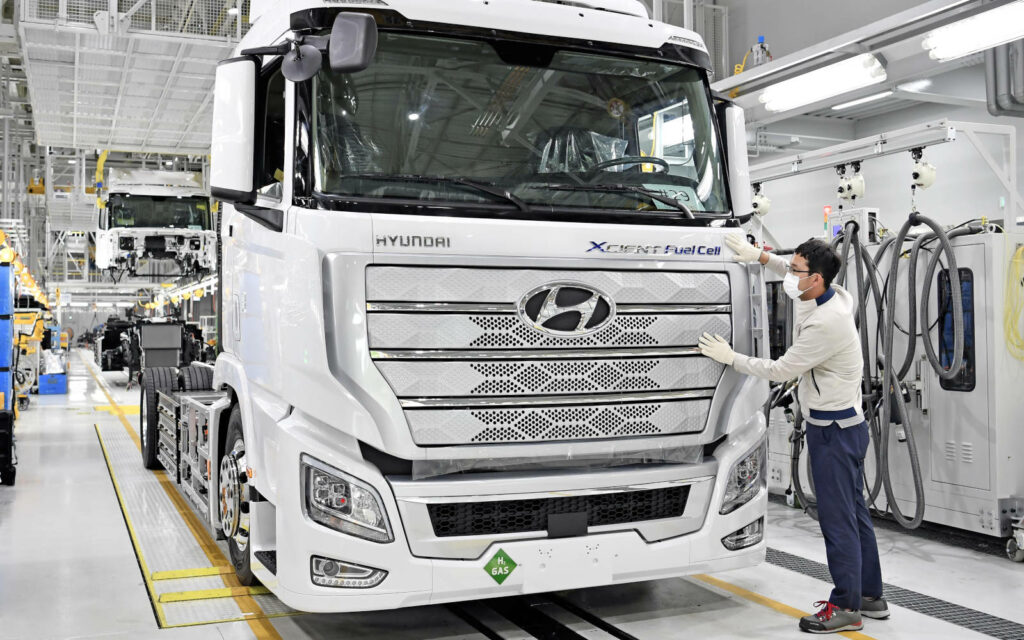 "We are planning to expand to other European countries next year," said Mark Freymüller, general manager of Hyundai Hydrogen Mobility. "Germany and the Netherlands are the most likely, but there is also a great interest in our vehicles in nearly all European countries."
With the Swiss experience and the rapid expansion of this innovation, the company hopes to demonstrate that hydrogen-powered buses are a reliable and efficient solution for commercial transportation.
Written by I Jhonattan González