Nicole Göldi will arrive at Spa-Francorchamps as provisional leader of the WES World e-Bike Series 2022 after consolidating her reliability on the electric bike and achieving good results in Bologna and Clermont-Ferrand. Therefore, she will start as one of the favorites to dominate the mythical Belgian circuit.
In the previous race (Clermont-Ferrand) she took everything during the weekend. Saturday's competition witnessed several fights on the track that did not prevent Trek's Swiss rider from crossing the finish line in first position.
"Yes, it was a very hard race, I had some battles with the girls but I liked it. In the end it was good. Tomorrow the weather will be a bit warmer than today, so we'll see how it turns out," Göldi expressed on Saturday's race, knowing that the task wasn't over yet on French soil.
Related content: Nicole Göldi Dominates with Authority in Charade; Joris Ryf and Jérôme Gilloux Split Honors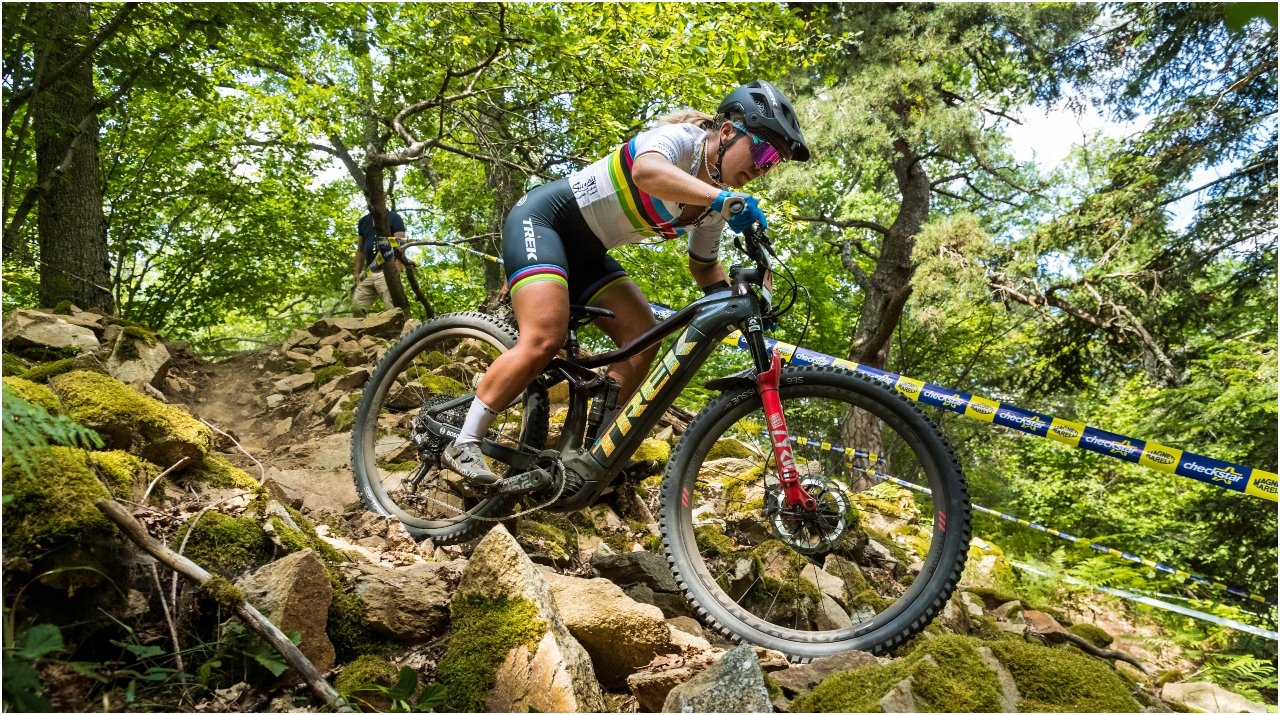 Sunday came and she came back to race with everything. Starting from pole position she lost the position but then fought back against Lapierre Overvolt's Justine Tonso to recover and win again. "It was a very tough race. It was about not making so many mistakes, it worked out for me and I finally got it," commented Göldi on dominating a weekend in full.
"There is still a long way to go in the fight for the world championship," concluded the Swiss rider, who rightly leads the standings with 113 points, just two points ahead of her closest rival, Justine Tonso (111). The table is now set for the double-header at Spa-Francorchamps, to be held from September 3 to 4, in Belgium.
About WES
WES World E-Bike Series was born in 2019 in Monaco, to organize and promote the first international competition of exclusively electric bicycles. By 2020, the category took the step to the next level by receiving the title of the first and sole UCI E-Mountain Bike Cross-Country World Cup.
WES aims to go beyond the sport, to offer the cycling industry an exciting new sustainable-mobility format. WES promotes E-MTB as a fun and challenging choice for athletes and amateurs, and mountain bike tourism as a driver for hosting venues' visibility.
Written by | Ronald Ortega