Two-time Formula E champion Jean-Eric Vergne revealed that he chose not to race in the inaugural Extreme E season because "he couldn't be fighting to win."
Vergne said after his first test in the car that he was "undecided" if he would drive for Veloce Racing this season, with the opening round April 3-4 in Saudi Arabia.
But the driver now clarified that he withdrew from the competition because he did not have enough time to prepare for Extreme E along with his commitments to DS Techeetah in Formula E.
Priority to Formula E
Speaking to Autosport, Vergne noted: "I did try the Extreme E [car], it was a fantastic experience, a lot of fun to drive. It was the first time in my life I was driving the corners through the window and not the windscreen!"
He also added: "I had the feeling that originally I wanted to race but very quickly I realised that the level of professionals in the series was already very high.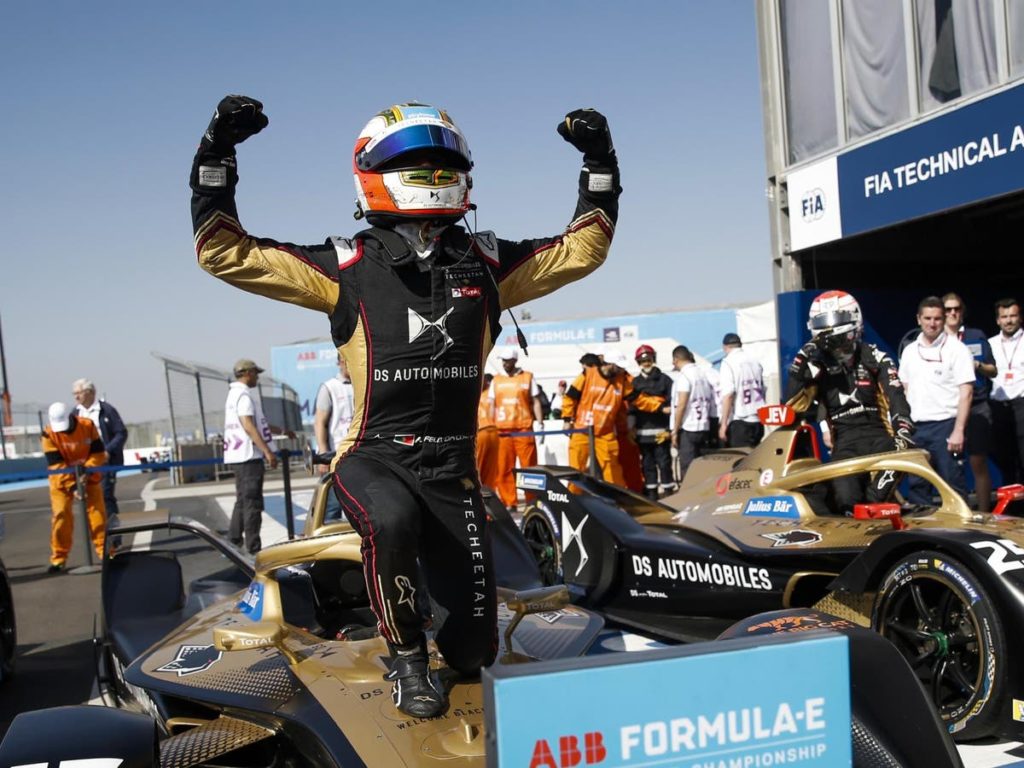 "I knew that I could not be fighting for wins in Formula E as well as in Extreme E, so I had to make the choice, which for me was of course Formula E. It's very important."
"As a co-owner of Veloce, together with my partners, we thought this direction was not the one to take because I would not have time to practice as I wanted to be able to win."
Incorporations in Veloce Racing
Veloce Racing has recruited W Series champion Jamie Chadwick and six-time Le Mans podium winner Stephane Sarrazin as the second driver.
Related content: The "love story" between DS and Formula E
Vergne said of Sarrazin: "It's very rare to see a driver so talented at everything. If you put me in a rally car, I would be off the pace. But if you put Stephane in a rally car he fights for wins, and if you put him in a Formula E car he can fight for podiums and wins. If you put him in an LMP1 car he can fight for wins and podiums and pole positions.
"We see a huge potential in Jamie and hopefully we can fight for some very good positions."
Written by I Jhonattan González