Extreme E has announced who will be the female representative of the JBXE team. This is the Swedish Mikaela Åhlin-Kottulinsky, incorporation that closes the line-up of the first season of Extreme E.
Mikaela's name had been linked to the Extreme E for many months, as the driver was part of the tire testing team that Continental developed for racing electric SUVs.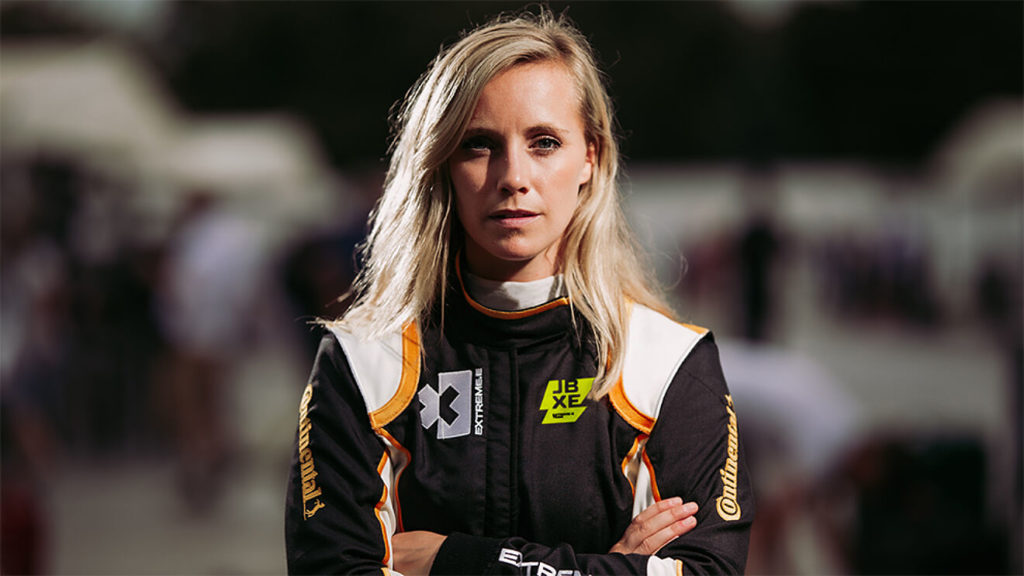 Since then, Åhlin-Kottulinsky had shown interest in "to be the first female champion in Extreme E",  a wish that it has become a reality and that she will try to carry out with the JBXE team created by the veteran Jenson Button, with whom she will also share the wheel.
In this regard, Button was delighted with the incorporation of Mikaela to the team: "I am delighted to be welcoming Mikaela to JBXE and to have her as my teammate. She brings with her some fantastic experience behind the wheel and her work with Continental and Extreme E to this point clearly demonstrate what an asset she will be to the team.
"I am delighted to be joining the JBXE team alongside Jenson Button, it feels like a dream come true. Not only do I get to race with such a fantastic team mate, but we both really believe in the platform of the series. Extreme E is more than just another motorsport, it is a sport for purpose which we can use to showcase electric vehicles and motivate people to rethink their views on the consequences of climate change"

Mikaela Åhlin-Kottulinsky, JBXE driver
Alejandro Agag, Founder and CEO of Extreme E, said: "I am delighted to see Mikaela selected for the JBXE team and officially welcome her onboard the adventure as our latest Extreme E driver."
With the arrival of Mikaela, the Extreme E has closed the list of participating drivers, after the Techeetah team has postponed their entry into the first race due to mobility restrictions that have arisen due to the COVID-19 pandemic.

Read also: This is how the "ODYSSEY 21" of the Extreme E teams look like

Written by | Osward Rubio