STARD (Stohl Advanced Research and Development) is an auto racing team founded by the Austrian driver Manfred Stohl. This team supplies Ford Fiestas for the World Rallycross Championship.
The incredible Stohl Group GmbH, also created by the visionary Manfred Stohl is the cornerstone of the team. Stohl Group is headquartered in Vienna, Austria and was founded to operate in three major independtly business departments:
STARD (R&D for motorsport, automotive and beyond)
Stohl Racing (technical and logistic motorsport service, aftermarket),
Stohl Apartments (Accommodation)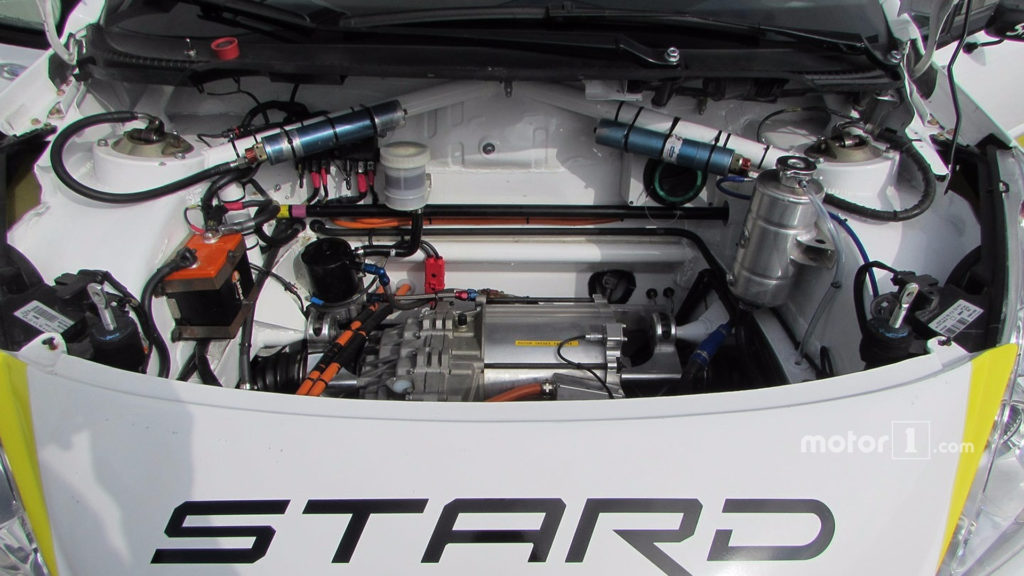 STARD's have a group of engineers whom are handling entire vehicle and subsystem development covers the process chain, from first concept, design, prototype build up, up to small series vehicle production; all based on their achievements.
For example, the team launched the world's first road-car basedelectric motorsport customer programme aimed at delivering race-ready FordFiesta ERX onto the market with a bespoke fully-electric powertrain.
In 2016 STARD revealed an official demonstration of EV (electric vehicle) activity and competence with the world-first launch of the fully-electric rallycross and rally four-wheel drive prototype, codenamed HIPER, which got results.
In July 12 last year, STARD made history by claiming the first ever victory for a rallycross car using a fully-electric powertrain with the Ford Fiesta ElectRX.
STARD was founded to be at the forefront in motorsport, something that has happened during this time and for that reason we will talk more about this Austrian team and all their futures victories.