The year 2022 was a landmark for the eSkootr Championship (eSC), as the 100% electric scooter category debuted in style, delivering high-caliber racing, visiting three countries and defining what will be the start of a new division of sustainable and exciting motorsports.
One of the main objectives of the series is to showcase the capacity that scooters can provide as urban micro-mobility vehicles, highlighting such qualities as speed, endurance, practicality and safety. However, to get there, several development challenges had to be faced.
One of the most challenging tasks for Peter Wright, chairman of eSC's Technical and Sports Commission, was to make a small vehicle with little structure suitable and safe for high-performance pilots, who reached speeds of up to 100 kilometers per hour on board.
For Wright, the experience gained throughout the series' first campaign showed how easy it is for riders to lose control of their scooters. "That loss can occur with little warning and is difficult to recover from, leading to potential injury," he said.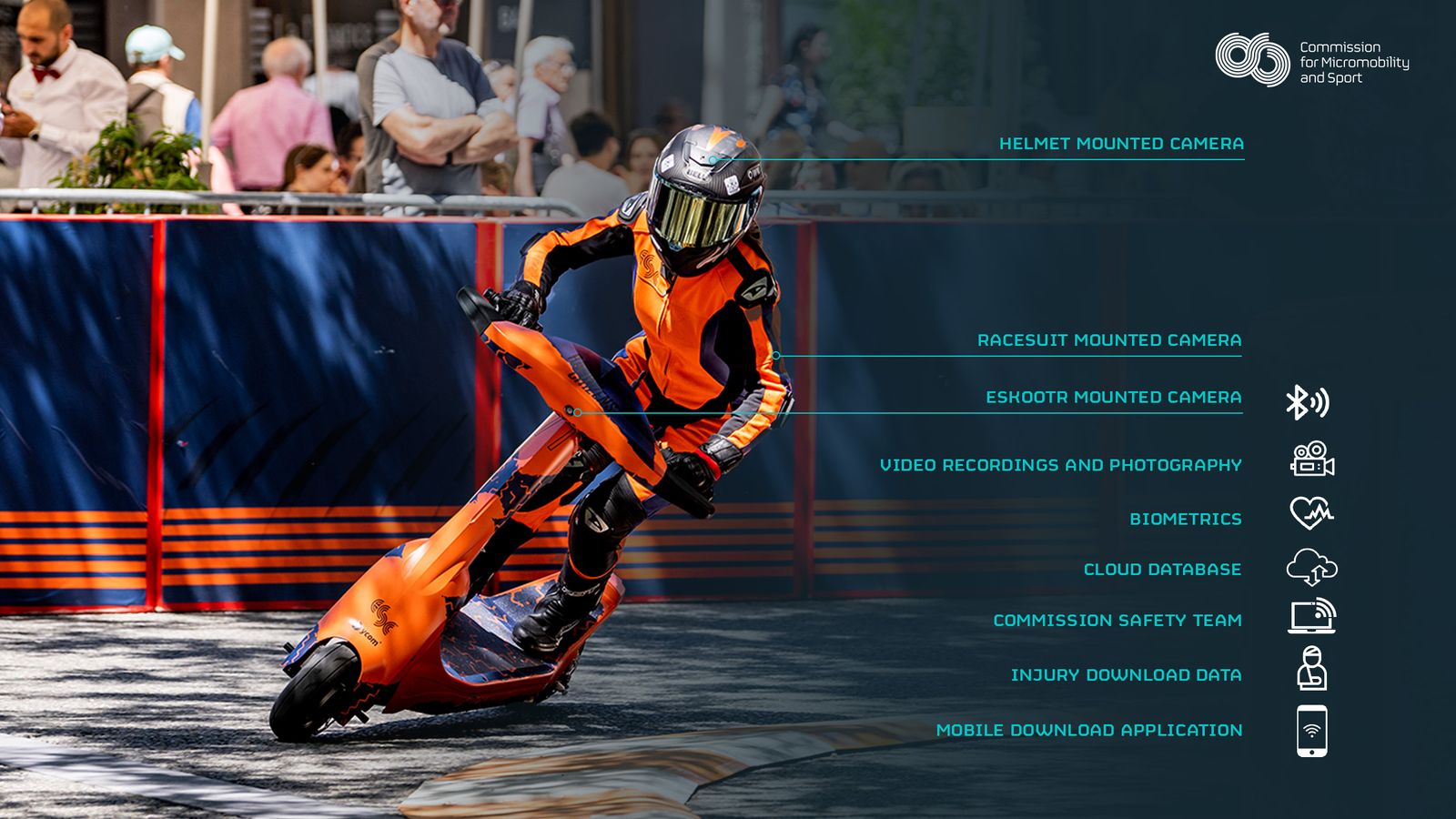 Related content:Aymard Vernay Makes History: First eSkootr Championship Champion
Safety Challenges for eSkootr
They were able to pinpoint the vulnerable areas that require the most protection so that eSkootr Championship riders compete with the necessary protective gear to deliver a top-notch show on the various circuits the category visits.
"We discovered in racing that it is in the head, neck, upper and lower extremity joints where these injuries can occur, which reflects the limited findings of injury data currently available from public e-scooter use," he asserted.
"Contact often occurs in racing, but we are more interested in incidents where the rider loses control on their own, where the scooter becomes unstable. This is where we see the real-world relevance and where we want to focus the attention of our initial research," he continued.
Thus, the object of eSC's research is to translate that information towards the general public who use scooters on the street.
"The average user who rents a scooter doesn't have a lot of control experience. If they are bothered by a bump in the ground, a curb, a pothole, or trying to dodge something, they can lose control. Our priority is to help improve the stability of the scooter design and reduce the risk of incidents and injuries," he said.
To provide a solution to this problem, they are working on a 12-month research program that analyzes the fundamental control characteristics of e-scooters and other elements, such as structural stiffness, steering geometry, wheel gyroscopes, etc.
"From this, we can create a mathematical model of a scooter and rider to simulate a variety of scenarios," he finished.
Written by | Ronald Ortega