With the Puebla E-Prix approaching, Robin Frijns leads the Formula-E world championship aboard his Envision Virgin Racing with the full intention of ending this season, although he will have to battle face to face Nyck de Vries, Mitch Evans and Antonio Felix da Costa to achieve his goal.
Frijns was born on August 7, 1991 in the Netherlands and as a 29 years old has great talent every time he gets into a car, whatever the category. He currently competes in Formula E, but behind his back lies a more than acceptable track record in European Formula BMW, Formula Renault Eurocup, Formula Renault and Formula 1 (as a test driver).
Growing up he showed his skills behind the wheel, so much so that he finished runner-up in the Karting Championship in France (2008). After that, the jump to the single-seaters was not long in coming, as a year later he began his adventure in Formula BMW that shone in his wake with six podiums and a victory at Silverstone that earned him to finish third, leaving a great impression in his rookie year.
It may also interest you: Mitch Evans, immersed in the electric adventure
Formula Renault 2., Formula Renault 3.5 and Formula 1
In Formula 2.0 Robin Frijns continued to show his talents in 2011, to the point of being champion in his first attempt after having a record of five victories against a young driver who came up big and ended up driving for Ferrari team in Formula 1: Carlos Sainz Jr. Already in 2012 he went to Formula Renault 3.5 with Fortec Motorsports, achieving the championship in a great way, also as a rookie and confirming his quality on the circuits.

After such a demonstration of driving and after competing in GP2 (currently Formula 2) with the Hilmer Motorsport team, he joined the legendary Sauber team in Formula 1 in 2013 as a test driver, extending his participation in that category until the year next, but this time with Caterham, participating in the free trials of the Bahrain and German Grand Prix.
Formula E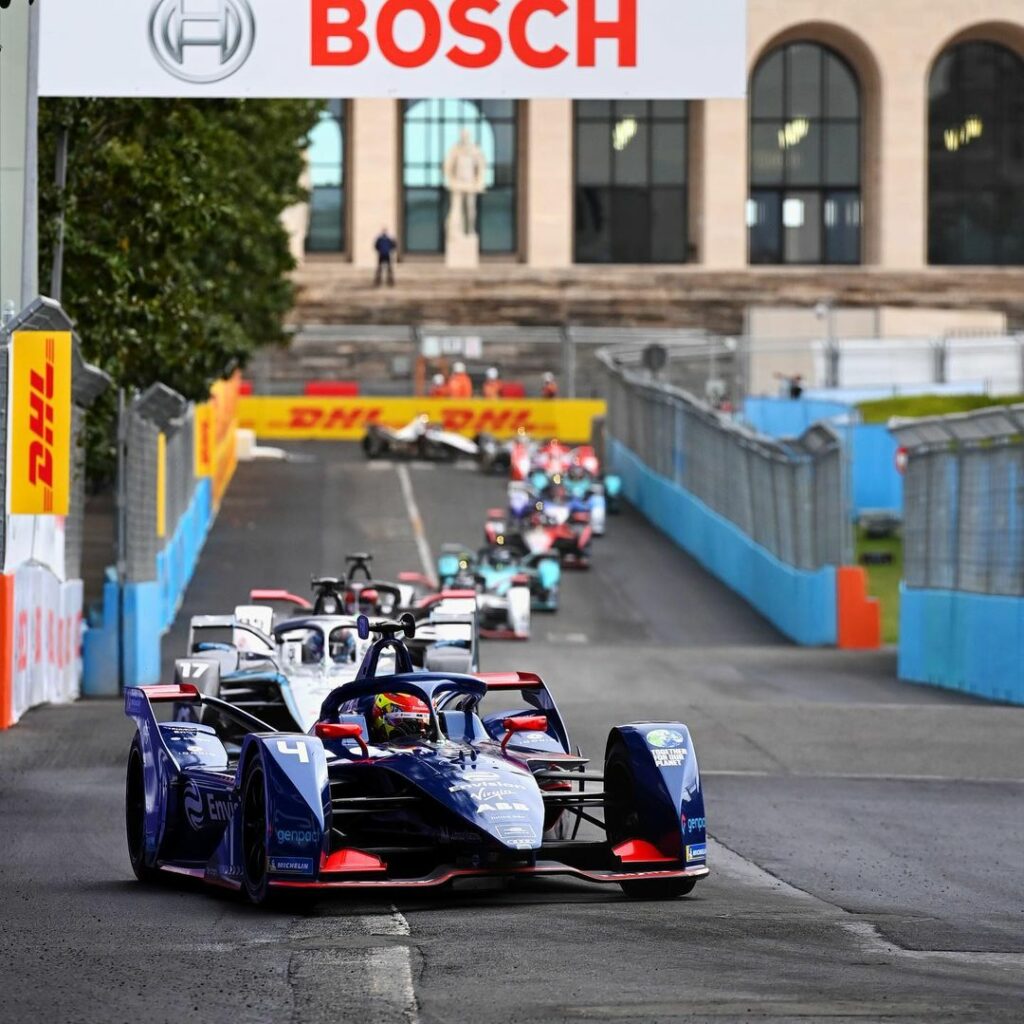 Robin Frijns joined the electric series in the 2015-2016 campaign, Formula E. There he finished 12th in the standings of the championship with a third place in the second race of the year under the command of the Amlin Andretti team until the following season. In 2018-2019 he began his journey with Envision Virgin Racing where he finished fourth in the general table, then twelfth in the following harvest, which served him as experience to exploit in 2020-2021 and lead the championship with four double-eventsremaining.

Written by | Ronald Ortega