With just over a month to go before the London E-Prix, Formula E not only evaluates the conditions of the venue where the race will be held, but also contributes with initiatives in favor of the environment, true to its principles of not limiting itself to being just another sporting competition.
In this context, the representatives of the electric single-seater series went to ExCeL London, where they held a meeting with Mayor Sadiq Khan at City Hall and with schoolchildren and local residents of the Newham district.
Read also: Audi Tests Technological Tool to Avoid Accidents with Cyclists
A series of activities were held at the venue to raise awareness of, among other things, the importance of maintaining air quality. Formula E organized an educational workshop on sustainability, air quality, electric mobility and health for local students.
For its part, the Envision Racing team brought its Gen2 car to City Hall to meet with Mayor Khan ahead of Formula E's second visit to the East London docks for the unique indoor/outdoor doubleheader.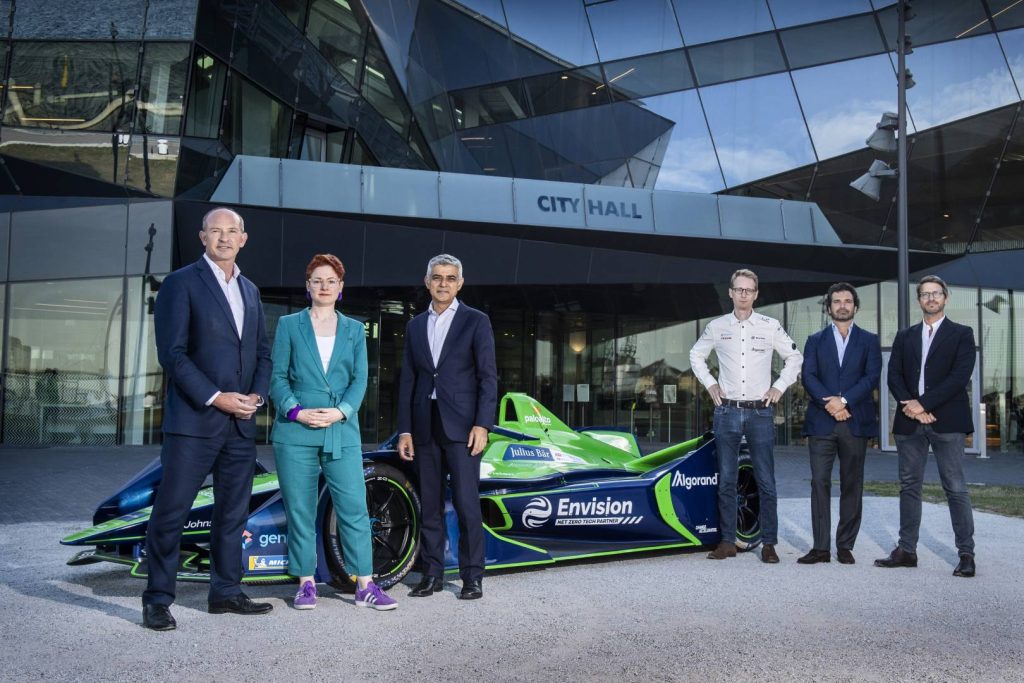 Urgent Measures
Protecting and improving health and the environment has become one of Newham Mayor Rokhsana Fiaz's main objectives, with the Citizens' Assembly identifying "greening" as a top priority.
According to official data, one in seven Newham residents is exposed to nitrogen dioxide (NO2) levels above the UK limit value for human health. Locals in the region are also at the mercy of a level of particulate matter in the air (PM2.5) that exceeds World Health Organization guidelines by 35%, and poor air quality in the borough is estimated to contribute to the deaths of nearly 100 citizens each year.
It is worth noting that the mayor is one of the main promoters for the Formula to come to the English capital to showcase the benefits of electric vehicles and raise awareness of the impact of air pollution, and how electric mobility can help curb it and counteract climate change.
Challenges and Progress
Formula E's visit to London is part of a comprehensive plan to decarbonize the city across the board. The metropolis has set itself the goal of becoming carbon neutral by 2050 and the public transport authority, Transport for London, by 2030.
Overall, the United Kingdom is aiming to completely eliminate the sale of gasoline and diesel vehicles by 2035. In 2020, the country saw renewables make up the majority of its energy mix for the first time, at 43%.