Technology continues to show that it has less and less limits. On this occasion it is presented with the innovation of an oil tanker that will use lithium batteries and an electric motor to propel it.
They are carrying it out in Japan and the ship's task will be to transport crude oil in Tokyo Bay. Paradox due to the simple fact that even the shipping companies that transport oil are joining the electric car, leaving behind polluting diesel ships.
The 100% electric-powered oil tanker is already a fact as part of a project by several Japanese shipbuilding and shipping companies. The e5 Lab consortium, as it has been called, intends to break all the established standards regarding the propulsion of oil tankers and who knows if of other types of equally demanding vessels.
The shipping company behind the order is Asahi Tanker, a Japanese company that is dedicated to the transport of oil and other chemical substances around the world, which currently has several traditional vessels. For its part, the one in charge of integrating all the systems will be Kawasaki Heavy Industries and the first ship will be ready in March 2022.
"The tankers will be powered completely by large-capacity lithium-ion batteries and are slated to go into service as bunker vessels in Tokyo Bay," according to Asahi Tanker in a statement.
Read also: Remote control electric scooters arrive with Spin Valet
Therefore, both vessels will emit zero particles of carbon dioxide, other pollutants derived from the oxidation of nitrogen and sulfur, and no solid particles.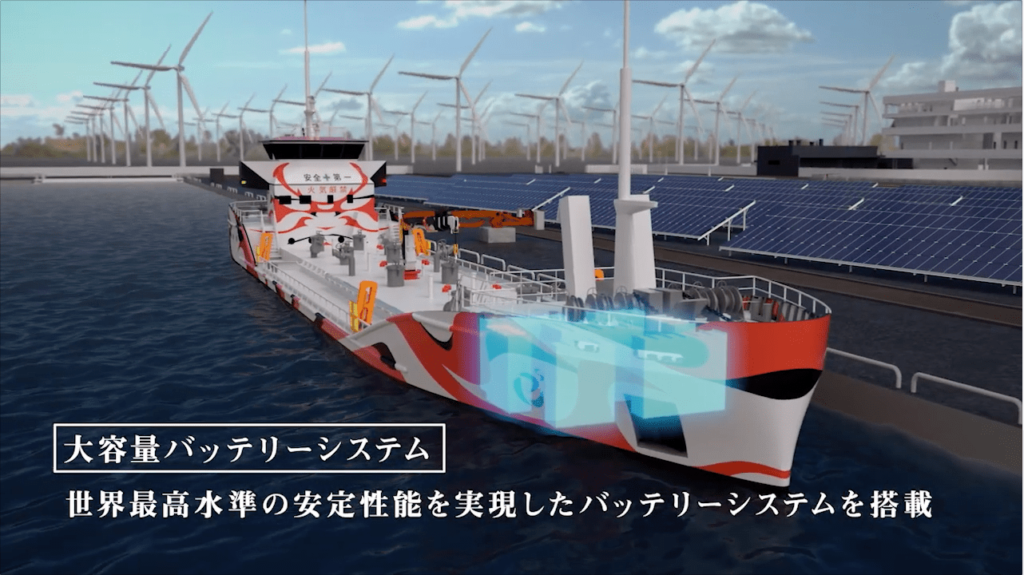 Another of the key points Asahi is concerned is the considerable reduction of vibrations which translates into a smaller sound footprint. "It will create a more comfortable working environment for the crew and limit noise pollution," all this in a place as overcrowded as Tokyo.
The technological booster also reaches other parts of the ships. Both will equip various automation systems and digital controls. "Including the Internet of Things (IoT), which will reduce the crew's workload while increasing the efficiency of the ship's operation."