Extreme E is one of the motorsport electric categories that has caused a great impact since it was launched. Racing under principles of sustainability, zero-emission projections and gender equality are the guidelines determining the birth of the 100% electrified off-road division.
The vehicle used for this exciting, adrenaline and competition trip has been baptized ODYSSEY 21, an impressive beast with incredible performance that defies the most complicated and remote circuits in the world, from hard rocks, tropical and icy climates to the soft sand of the beaches.
Surely, many racing fans wonder what it would be like to take a ride aboard such a vehicle. Fortunately, Jamie Chadwick indulges and solves this concern, as she recently uploaded to her official Twitter account a short video of her driving the Veloce Racing team's ODYSSEY 21.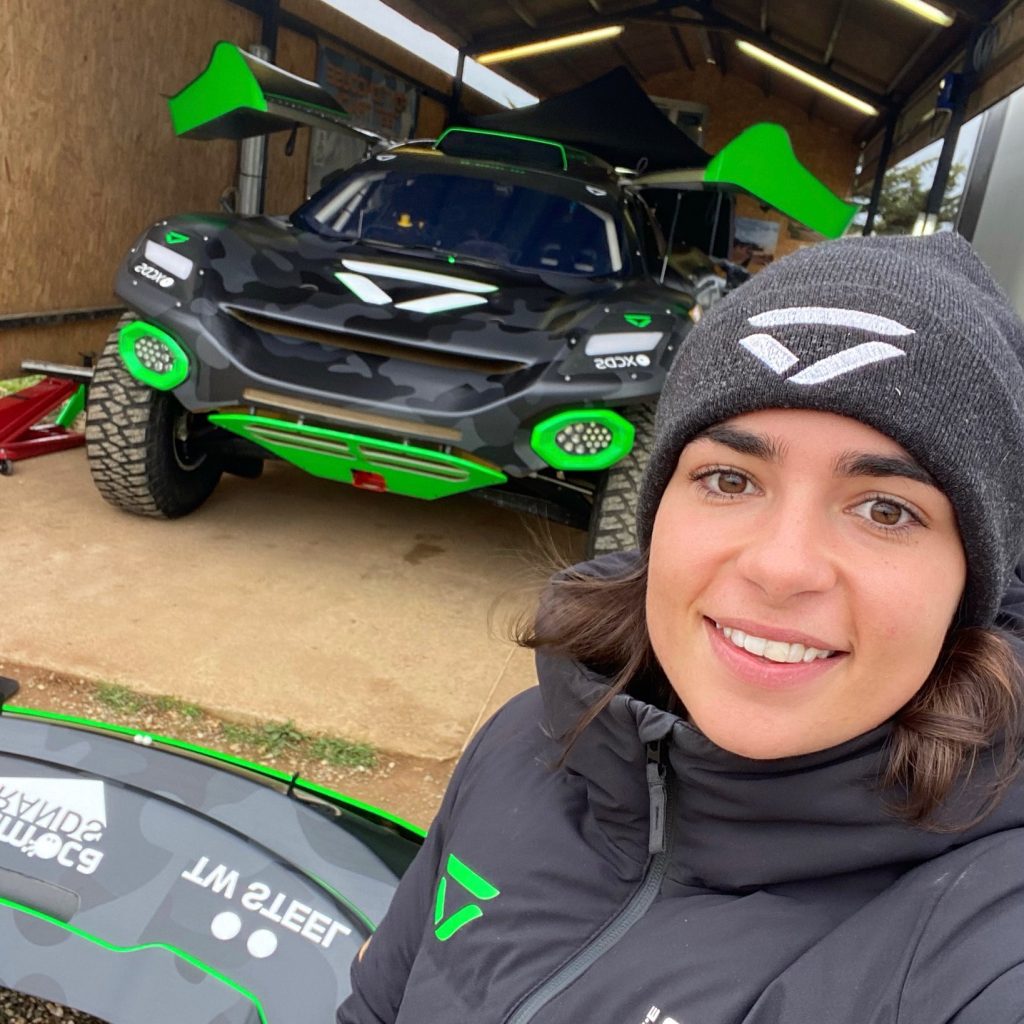 This machine weighs 1,780 kilograms and 2.3 meters wide, allowing it to face difficult conditions, but at the same time makes any considerable blow end up with vital parts of it in full race (suspensions). The power it develops is 400 kW to reach 100 kilometers per hour in just 4.5 seconds.
The battery is developed by Williams Advanced Engineering and withstands extreme temperatures, providing 470 kW. The tires are manufactured by Continental, made to ensure traction on any surface. It also has an electric power steering system.
Related content: A Ride on Board the S1-X, the Official Scooter of the eSkootr Championship
First Person
Initially, the unmistakable sound of an electric powertrain is appreciated, then, the vibration of the camera anticipates the complicated path transited by the British pilot, putting her senses to test at all times. With her eyes on track, Chadwick covers several meters until, at the end, the windshield is completely covered by mud.
For the end of the first season of Extreme E, Jamie Chadwick returns with everything to get behind the wheel again, looking for a good result for Veloce Racing when from 18 to 19 December Jurassic X Prix will be held in the UK, because remember that the British was absent for several X Prix to devote himself fully to achieve the championship of the W Series.
Written by | Ronald Ortega