Being climate neutral by 2040 and manufacturing 100% electric vehicles by 2030 are two of the premises of Volvo Cars to contribute to environmental protection and adherence to new technologies in all its operations.
To achieve these goals, the company has announced a number of measures that seek to strengthen the production capacity sustainably and allocate large amounts of financial resources.
Volvo has decided to invest an astronomical 960 million euros to upgrade the Torslanda plant in Sweden, with the goal of intensifying the production of electric vehicles. The plan seeks to offer advanced production practices that include a mega foundry for aluminum body parts, a new battery assembly plant, among others.
The information comes just days after the European manufacturer communicated plans to build a 50 GWh battery plant, with the help of cell company Northvolt.
Old-established Complex
The Torslanda plant has an annual production capacity of 300,000 cars and remains one of Volvo Cars' longest-running manufacturing plants since it opened in 1964.
With the aforementioned investment, the plant's logistics areas will also be remodeled to optimize the transport of goods and spare parts within the plant. The company will also allocate resources to nearby facilities such as rest areas, dressing rooms and offices, in order to improve the working environment for all employees.
Related content: Panthera: The New Technology Platform to Drive Jaguar Land Rover Electrification
New plans to refurbish the complex will allow the casting of the main parts from a single piece of aluminum to reduce weight, while strengthening the structural integrity and improving the energy efficiency of the vehicles to allow for greater autonomy.
Regarding current production, Volvo explained that although it is gradually improving, deliveries to dealers have been delayed by the increase of vehicles in transit. They detail that the supply chain situation continues to be smooth, but component shortages remain a constraining factor for the automotive sector.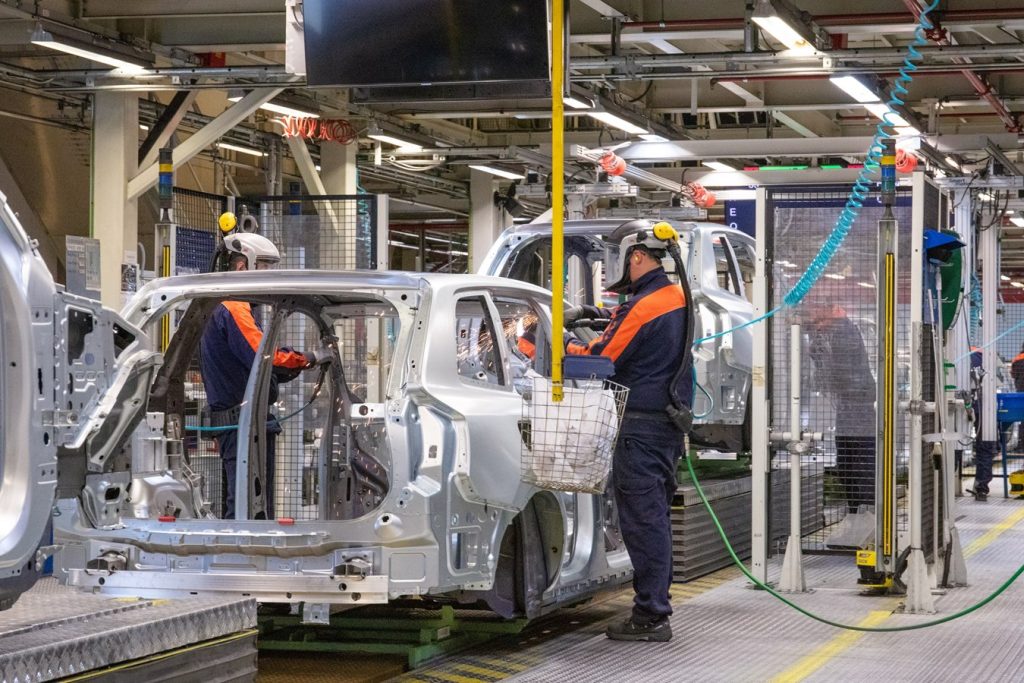 Volvo's eye-catching investments appear to be a sensible bet, as in the European market the Swedish group's sales of plug-in cars between electric and hybrid total 9,926 units, representing more than 50%.
Volvo Cars CEO Håkan Samuelsson assured that with these investments, the company is moving towards an all-electric future and they are preparing for even more advanced and better electric Volvos.
"Torslanda is our largest plant and will play a crucial role in our ongoing transformation as we move towards becoming a pure electric car manufacturer by 2030," he said.
Written by I Jhonattan González