The arrival of a fully electrified ship is closer with the start-up Arc, which has recently unveiled the prototype of its first sustainable model, featuring luxury, outstanding technical and mechanical specifications, and innovative solutions for the shipping sector.
The vessel, called Arc One, is being developed by a team of rocket engineers who decided to create a ship that does not require constant maintenance. Additionally, silence while sailing was a priority they set out to achieve to offer the best possible comfort and relax while on the move.
The company, based in the United States (California), applied all possible creativity and technology to the hull in order to manufacture it with aluminum for lightness and resistance, while at the same time, setting a precedent by replacing commonly used materials in this segment (carbon fiber or fiberglass).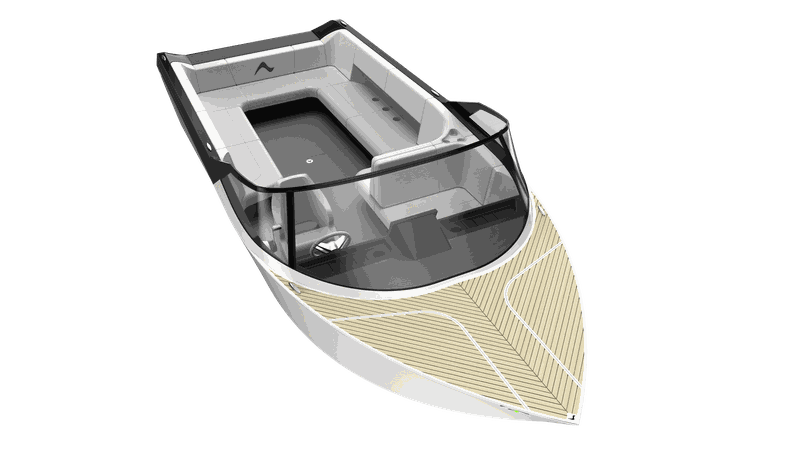 The boat measures 7.3 meters in length, but do not be fooled by that figure, as the Arc One will be able to hold up to 10 people offering maximum comfort with luxurious structures and coatings, with a price tag of approximately 300,000 euros.
Related content: RaceBird: The Futuristic, All-Electric Racing Boat
Arc One In Detail
Regarding its technical features, the Arc One will have a fully electrified power unit capable of generating 475 horsepower, although its major appeal is that it does not pollute the water or the atmosphere. Moreover, the boat's maximum speed will be 65 kilometers per hour, a speed not noticeable due to its smoothness during transit.
The most striking detail is the battery, with enough power to provide 3 to 5 hours of autonomy under constant use, guaranteeing long sailings with no fear of being stuck in the middle of the ocean. Arc has not provided any further details, but the company has said the first model will be available in six months, with as few parts as possible, so owners will not have to worry so much about mechanical issues.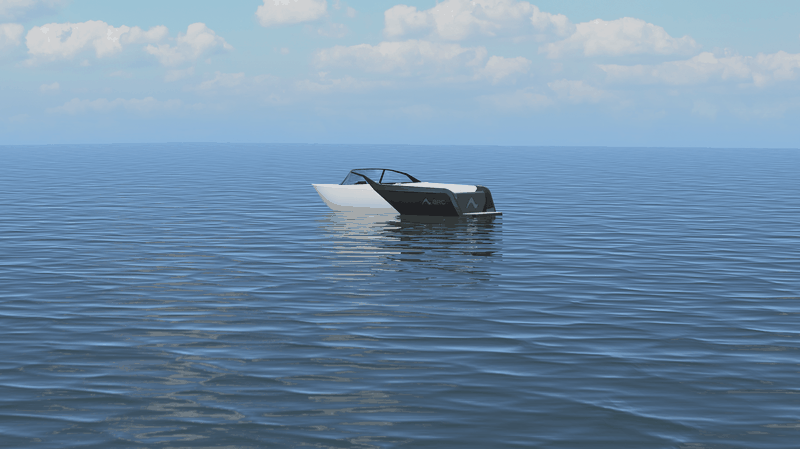 If so, the only aspect that would require special attention will be the software or program used to give and receive information, though this section will be done automatically and with no wiring required, just as it is done with today's sustainable vehicles.
Written by | Ronald Ortega