With a maximum torque of 1,000 Nm and 500 horsepower concentrated in just 770 kilograms, make the Baltasar Revolt an excellent proposal for lovers of speed and electric motors.
This incredible vehicle is the premiere of the Spanish brand Baltasar in the automotive industry. Capable of accelerating from 0 to 100 kilometers per hour in just 2.5 seconds, the new proposal is designed to be driven on circuits, although it meets the requirements requested by the International Automobile Federation (Federation Internationale de l'Automobile, FIA) ​​to move on the roads.
Probably the main limitation of the electric supercar is its initial price: 230,000 euros, a fairly high figure but that is compensated with each of its centimeters.
The simplicity of the design and the delicacy of the exterior, make the Baltasar Revolt a rolling and minimalist jewel focused clearly on the driver, although it allows the presence of a passenger.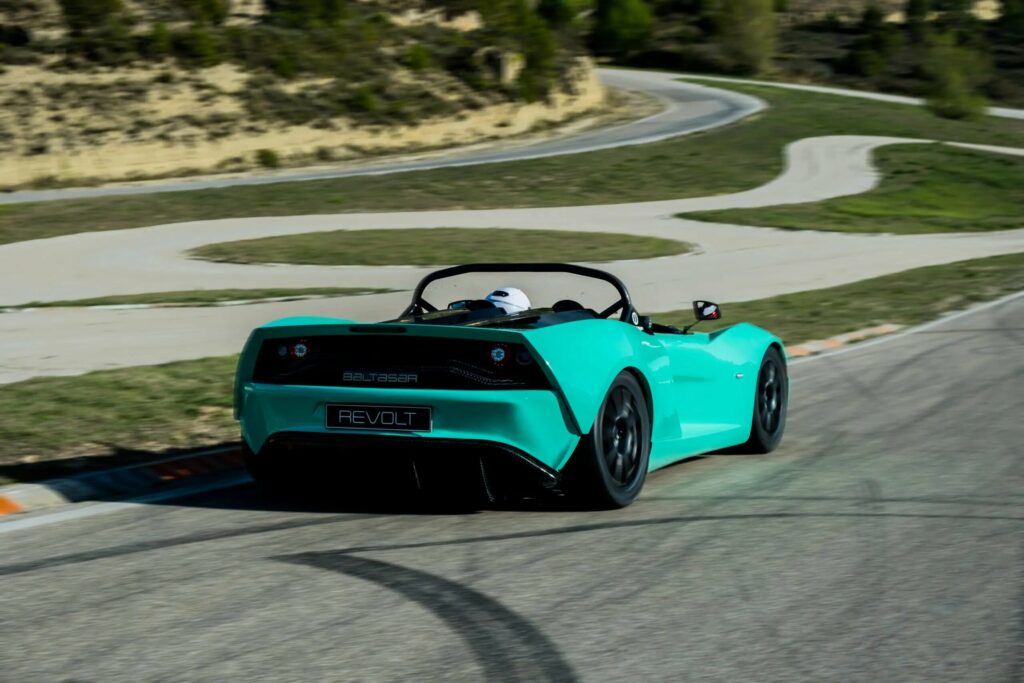 Read also: EVER Monaco 2021: ABB, Audi, Nissan and Porsche will say "present" at the event that will showcase the best electric vehicles

The interior design doesn't have much to offer, other than speed tools to be used when the luxurious car is launched.
It should be noted that the development of the Baltasar Revolt was secret from its beginning, since the purpose of the brand was always to build an electric machine never seen before and that would impact the world when it was released, without losing sight of that it would be ready to be marketed.
Loading and composition details
Carbon fiber has been the material used in the chassis and body of the vehicle. The suspension features an aeronautical aluminum double wishbone with adjustable stabilizer bars.
It is composed of two engines that offer a power of 500 hp, while its load can offer a range of 100 kilometers in just 5 minutes.
Pilot experience
The cockpit is a driver's paradise: When taking the (removable) wheel, the pilot will have a series of integrated controls and the opportunity to use four driving modes: Eco, practice, race and qualy.
A pair of carbon fiber composite race seats, almost identical to a F1 single-seater, complement the experience that one of the most innovative vehicles in the world of electric mobility can offer.

Written by | Osward Rubio