At least 11 teams from 9 countries will be part of the first season of the new RCCO World eX Championship virtual electric prototype competition, which will see its inaugural race on March 11 at the eX Prix in Great Britain.
The exact location of the start of the championship, also identified as #RacingForTheClimate, will be the Silverstone Circuit, which saw its first tires in the 1940s.
Teams from Germany, Belgium, China, Denmark, France, Germany, Switzerland, the United States and the United Kingdom, will make up the first campaign that has 10 races, in which real-world runners committed to climate change will participate. One of them: António Félix da Costa, current Formula E champion.

Read also: Saudi Arabia prepares the kick-off of Extreme E with great fanfare
Notable former Formula 1 drivers Romain Grosjean and Bruno Senna will also be on the grid, while Beitske Visser from the Netherlands will be the only female representative in the new simracing competition, alongside esports racer Alen Terzic from Slovenia.
"This is really a fantastic grid for our first season. World eX combines some of the best from real-world motorsport and esports racing. It is also important to us that we are able to attract a lot of great personalities, because that's what World eX and #RacingForTheClimate is all about. World eX is not just another esports racing series"

World eX co-founder, Mike Rockenfeller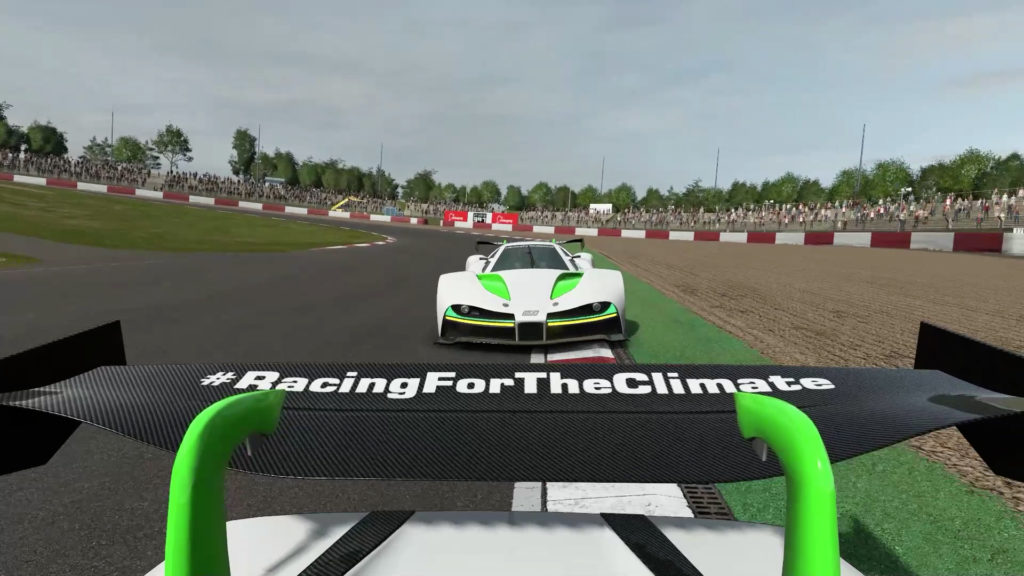 Below, you can see the list of entries for Round 1:
Qualifying 1 (pro)
7 Lasse Sørensen (DK) TK9 E-SPEED (pro)
* 13 António Félix da Costa (P) NReSports (pro)
Qualifying 2 (electronic sports)
10 Risto Kappet (EST) R8G Esports (esports)
* 98 Martin Stefanko (CZ) Williams Esports (esports)
Qualifying 3 (pro)
33 Gabby Chaves (USA) Patrick Long Esports (professional)
* 20 Alessio Picariello (B) Absolute Racing (pro)
Qualifying 4 (e-sports)
* 99 Michi Hoyer (D) Absolute Racing (esports)
29 Liam de Waal (NL) Patrick Long Esports (esports)
Qualifying 5 (wild card)
61 WILD CARD Jernej Simoncic (SLO) (wild card)
* 62 Devin Braune (D) WILD CARD (wild card)
Qualifying 6 (pro)
51 Alain Valente (CH) NIANCO esports (pro)
* 32 Dries Vanthoor (B) Esports Team WRT (pro)
Qualifying 7 (e-sports)
* 27 Alen Terzic (SLO) BS + COMPETITION (electronic sports)
19 Michael Niemas (R) NReSports (esports)
Qualifying 8 (pro)
* 89 Beitske Visser (NL) BS + COMPETITION (pro)
45 Frank Crank (R) Crank Racing Team EURONICS (pro)
Qualifying 9 (esports)
* 9 Andreas Jochimsen (DK) TK9 E-SPEED (electronic sports)
11 Luca Kita (R) Crank Racing Team EURONICS (electronic sports)
Qualifying 10 (pro)
8 Romain Grosjean (F) R8G Esports (pro)
* 16 Bruno Senna (BR) Williams Esports (professional)
Qualifying 11 (electronic sports)
28 Thomas Schmid (CH) NIANCO esports (esports)
* 31 Fabrice Cornélis (B) Esports Team WRT (esports)
To find out more details about the competition as permanent teams and drivers, click HERE.


Written by | Osward Rubio