The North American Arizona-based company, Lucid Motors, has decided to invest a considerable financial resource into the production of electric vehicles, in order to join the new technologies already adopted by the global automotive industry.
During an event attended by personalities including Arizona Governor Doug Ducey, the firm showcased their new creation to investors, media members and local legislators.
With 13,000 reservations for the Lucid Air currently on inventory, the company expects to make first deliveries to customers of Dream Edition models by the end of October. Manufacturing is set to ramp up from there, with Grand Touring, Touring and Air Pure models in the future.
Related content: 90 Seconds to Recharge a Battery? Now it seems to be a reality
Through an official statement, the company noted that with customer-grade cars rolling off the line, Lucid has confirmed that the Air meets all applicable U.S. Department of Transportation regulatory requirements.
They note that the Lucid Air Grand Touring has an official 516-mile range capability rating with a 112 kWh battery pack, giving it an industry-leading efficiency of 4.6 miles per kWh.
"Our technology will enable electric vehicles to become increasingly lighter, more efficient and less expensive, and today represents an important step in our quest to expand the accessibility of more sustainable transportation," added the release.
Model Details
In addition to an excellent mileage rating, the Lucid Air Dream Edition features 19-inch wheels. It is also more than 100 miles better than the closest competitor, the Tesla Model S Long Range, which travels just 405 in comparison.
The vehicle was praised during its official reveal for luxurious detailing, noiseless ride and impressive legroom. It is available in a range of performance levels, from 800 to 1,111 horsepower.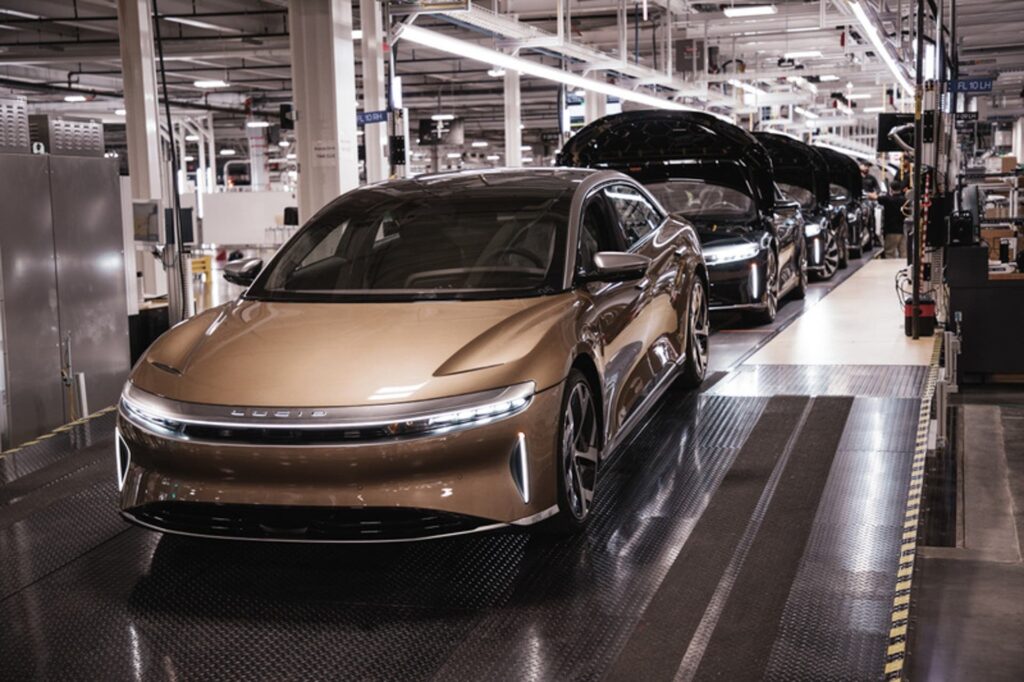 The company projects it will bring $9 billion in economic output to Arizona by 2024, along with 15,000 jobs both at its own operation and through induced demand with suppliers.
As part of their sustainability strategy, the next few years for Lucid align with an expansion plan not only on their performance lines, but in their overall facilities. The company plans to expand from 590 acres in Arizona to 2.85 million square feet, providing it with more manufacturing space.
Written by I Jhonattan González