Elegant, imposing and fast. With these three terms you can easily define the QUDS E.E, one of the flagship cars of EV Electra, the first manufacturer of electric vehicles in Lebanon and the Arab world.
Designed as a high-end car, the Electra EV proposal has a carbon fiber body, bolted to a superlight aluminum chassis, aspects that allow a considerable reduction in the weight of the vehicle (2,646 pounds – 1,200 kilograms) and therefore comply with the safety parameters regarding possible collisions.
The exotic QUDS features dual permanent magnet motors (400 kW), while the 90 KWH lithium battery sits in the middle of both. This offers between 500 and 800 kilometers of autonomy, although these numbers depend on the driving mode used by the pilot: performance, range, all-wheel drive or rear-wheel drive.

Read also: Baltasar Revolt: one of the fastest gems of electric mobility that can be driven on roads and circuits
QUDS equals power
Capable of reaching 100 kilometers per hour in just 3 seconds, the car can go at a top speed of 260 km while the lightweight 20" wheels with gold-plated details do their job on the road.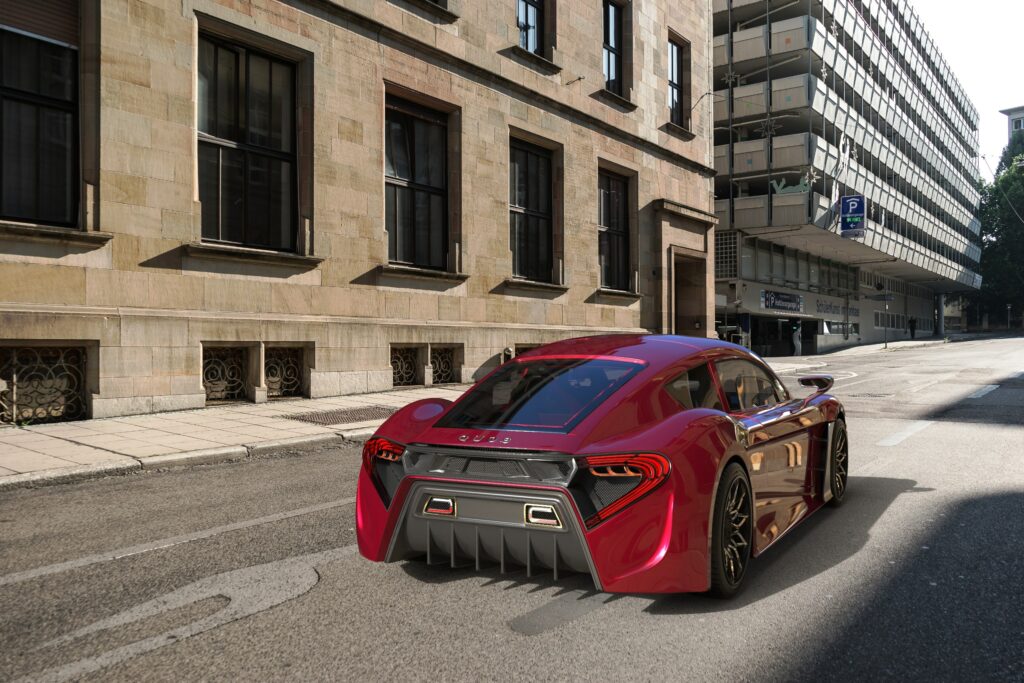 User experience
Despite its sporty design, it seats 4 people. It stops thanks to a regenerative braking system.
Internally, the QUDS cannot be defined as a comfortable car since its seats and other elements are designed to meet the demands of a fast car. Although at the moment, no further details have been revealed.
A 16" touch screen unites the vehicle's artificial intelligence with the driver's wishes.
Currently, EV Electra has in mind to produce about 10,000 vehicles of this type by the end of 2021 and is looking for investors around the world. It has been known that the price of the car would be around $ 30,000.

Written by | Osward Rubio