A few weeks ago, Rolls-Royce began test flights of an electric aircraft, and now it is unveiling the first car with these characteristics, as part of a new strategy that will lead to zero-emission production by 2030.
The new model will be called Spectre and will be marketed by the last quarter of 2023. At the moment there is no technical data, but it is known that the platform or mechanical base will be its own, and not inherited from BMW, the group to which the British firm belongs.
Although Rolls-Royce has only published a few images of a prototype full of messages, this makes it clear that the car will be a coupe. The company says it is about to begin road driving of preview versions, which will cover 2.5 million kilometers of testing around the world before launch.
Related content: Rolls-Royce Unveils First Powerful All-Electric Aircraft
The Spectre will be based on the Architecture of Luxury modular aluminum platform that powers the Phantom, Cullinan and Ghost models. No powertrain details have been released, but Rolls-Royce CEO, Torsten Müller-Ötvös, said that any electric Rolls should offer a high level of performance.
The company notes that Ghost accelerates from zero to 60 mph in 4.3 seconds, a time that would serve as a starting point for the British group's new electric creation.
Some clues as to its characteristics
While it is true that Rolls-Royce has not given specifications about the Spectre's configuration, it hinted a few aspects during the announcement.
As a large heavy vehicle, it is likely to be powered by at least two electric motors. Although the size of the battery has not yet been confirmed, it is possible that it will exceed 100 kilowatt hours of capacity, as is the case with other large electric vehicles.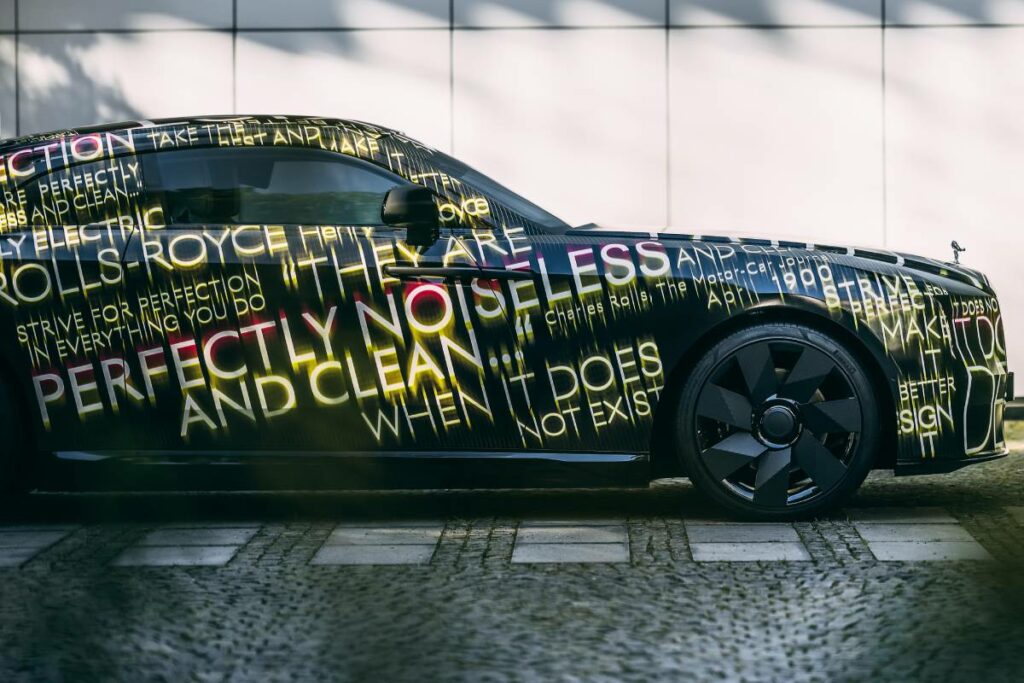 For example, other similarly sized cars have a 107.8 kilowatt-hour battery with a wheelbase of 3.21 meters, while cars such as the Lucid Air stands at 113 kilowatt-hours with a wheelbase of 2.96 meters.
It is also speculated that Spectre could have a range of 600 kilometers, a figure already possessed by models from allied brand BMW.
Written by I Jhonattan González