Making deliveries in a sustainable and economical way will no longer be a problem with the new Citroën My Ami Cargo, a new 100% electric bet from the French brand Citroën, aimed at micromobility.
Those who wish to offer delivery service through this new green mobility tool will have a volume of more than 400 liters and a payload of 140 kilograms, all in a very well distributed space located where the passenger would normally be seated. .
Although it measures only 2.41 meters (m) long, 1.52 m high and 1.39 m wide, this small machine can also serve as a mobile office, an aspect that coupled with the fact that it recharges in 3 hours through a standard shot makes it a fairly complete workspace.

Read also: A review of the features of Cybertruck, the Tesla pick-up that walks its prototype through Times Square
Safety is undoubtedly another of its qualities, and it is that the creators of the Citroën My Ami Cargo have built a carcass with great resistance to shocks and heavy rain. In addition, the small car has an incredible turning diameter of 7.20 m, which makes it easy for you to move around the city and park.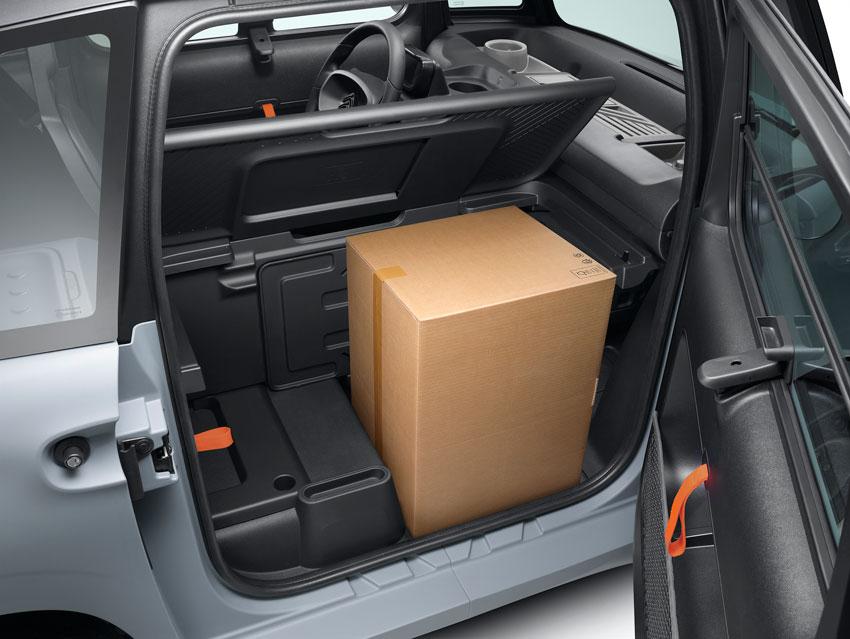 On the other hand, the "Table" that separates the cargo space can be up to foot height to offer a length of 1.20 m or it can simply be left at the height of the pilot's seat for a better distribution.
Charging and autonomy
The delivery car is loaded through the delivery cable located at the passenger door. Once its battery is 100%, the user will be able to enjoy 75 km of autonomy, sufficient distance not only to make deliveries, but also to visit friends or some similar task.
Through its web portal, Citroën offers the car in six different colors and at a starting price of 7,200 euros; price that could vary if certain accessories are requested.
The vehicle will be available for distribution in mid-June of this year.

Written by | Osward Rubio