Porsche's second electric model is on the way and it is expected that in 2023 it will be marketed around the world with the same or greater success than the Taycan has had. Currently the Macan has real and digital prototypes that are subjected to the most demanding tests every day.
On one hand, the Porsche Macan will be a benchmark in sustainability thanks to the fact that some of the developments that previously required the investment of time and resources are now carried out digitally. In part, thanks to the information obtained from software oriented to the simracing world.
Specifically, there are 20 digital prototypes involved in the development of the vehicle, among some that are focused on aerodynamics and acoustics (Possible sounds that the car would emit).
"We regularly collect data from different departments and use it to create a complete virtual vehicle as detailed as possible," said Porsche Director of Digital Prototypes Andreas Huber.

Read also: A review of the features of Cybertruck, the Tesla pick-up that walks its prototype through Times Square
Also, the member of the Board of Directors of Porsche AG responsible for Research and Development, Michael Steiner, announced that they have already started testing in real environments with tangible prototypes.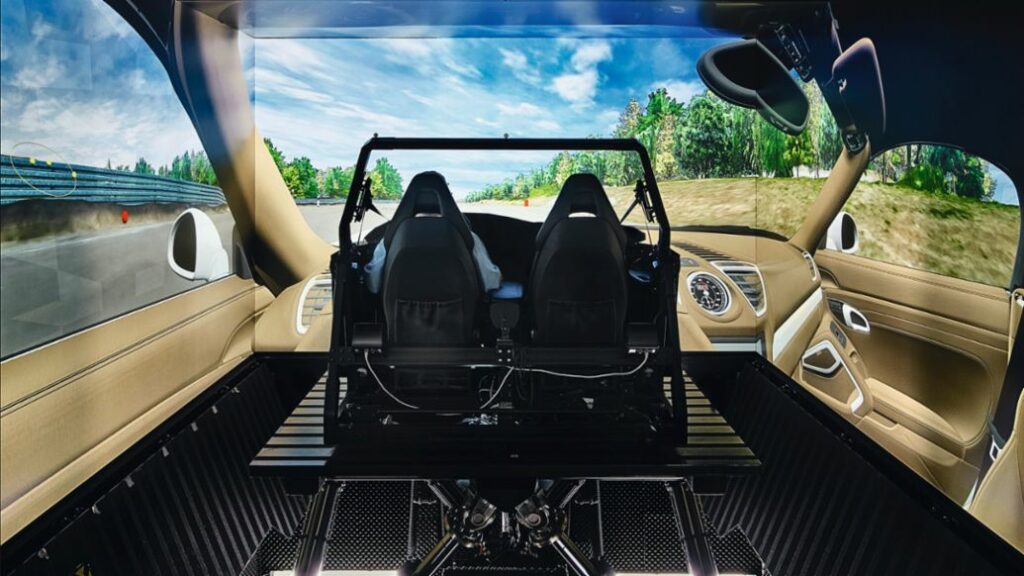 Advances in camouflaged prototypes
Porsche expects that in 2023, the camouflaged Macan prototypes will have traveled three million kilometers in different scenarios that involve, from long straight paths to curves and ruthless surfaces.
The German brand hopes to bring the greatest amount of physical tests to the virtual world, although it does not intend to neglect the real tests: "Endurance testing on closed-off testing facilities and public roads in real-life conditions is still indispensable to ensure that the vehicle structure, operational stability and reliability of hardware, software and all functions meet our high quality standards," pointed out Steiner.
It should be noted that in addition to the new electric version, the Macan will have a new conventional propulsion successor. "Porsche is flexibly positioning itself for the transition to pure electric mobility," concluded Michael.

Written by | Osward Rubio